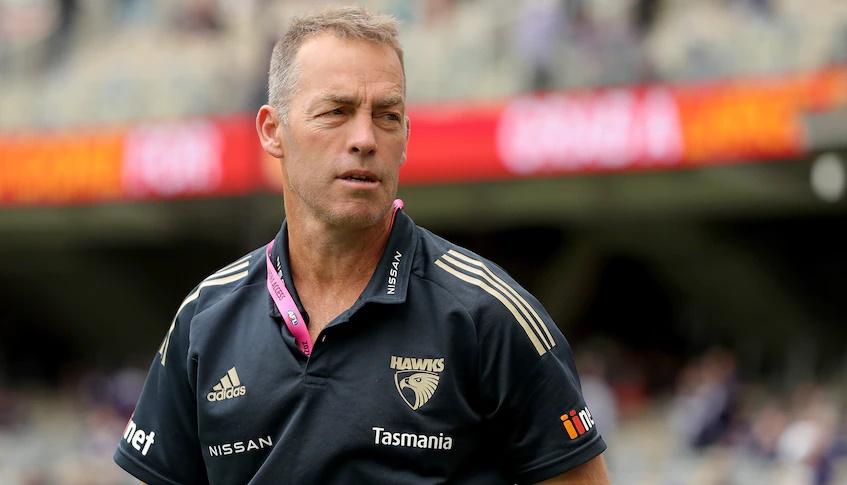 One of the most successful AFL coaches of the modern era and advisor to leading Australian sports science company, Levin Health, is looking to break the stigma on medical cannabis usage in the industry.
Alastair Clarkson, who's been an active member of the Levin Health Sports Advisory Board for 6 months has announced plans for 2022 to change the conversation on usage of medicinal cannabis to highlight benefits on how it can truly help chronic pain and concussion injuries in the industry.
"Medicinal cannabis has the potential to be a game changer to many athletes, many who have suffered from multiple injuries. I've been working with and taking care of professional athletes for quite some time and as can be seen from my fellow Levin Health advisory board member Lauren Jackson's story, the upside for some people from the use of medicinal cannabis can be phenomenal," said Mr Clarkson.
"Cases like Lauren's will continue to change the way we perceive medical grade cannabis in the sporting field and the wider community. It's about giving people a better quality of life again."
"Levin Health is committed to solving some of the most challenging health issues facing sports people and the wider community, including chronic pain with intentions to explore treatments for concussion as well. Medicinal cannabis is predominately used for aches, pains and injuries however I think once usage is de-stigmatised through education and research, it can be more accepted in all medical practices and can really make a difference in terms of chronic pain generally, and not just in sports."
Levin Health's Managing Director, Mark Brayshaw says that as a former Australian Football League player and coach, Mr Clarkson provides valuable insight into the demands of elite sport.
During his 2005-2021 tenure coaching Hawthorn, the team dominated the AFL and won four premierships, three of them consecutive.
Levin Health uses an evidence-based approach to develop pharmaceutical-grade products. To help guide its research, activities and strategy in areas including chronic pain, concussion and mental health, the Levin Health Sports Advisory Board will provide Levin Health access to each member's unique knowledge and industry experience. Mr Clarkson said "I know Levin Health are working with doctors and scientists at La Trobe University to conduct a phase 2a, ethics approved clinical trial which gives me great comfort. Their involvement underpins the work Levin Health is doing so I'm happy to help and break the stigma around medicinal cannabis where I can."
"Regardless of whether it's amateur or professional, sport can be brutal on the body. Chronic pain and the challenges associated with concussion are ongoing side-effects for many ex-AFL players.
Featuring some of the nation's highest regarded sporting legends across a variety of codes, Levin Health's Sports Advisory Board also includes basketball champion and Naismith Memorial Basketball Hall of Fame inductee Lauren Jackson AO, who's recently announced her return the sport following her ambassadorship of medicinal cannabis, and one of Australia's greatest ever jockeys Damien Oliver.
https://www.levinhealth.com.au/