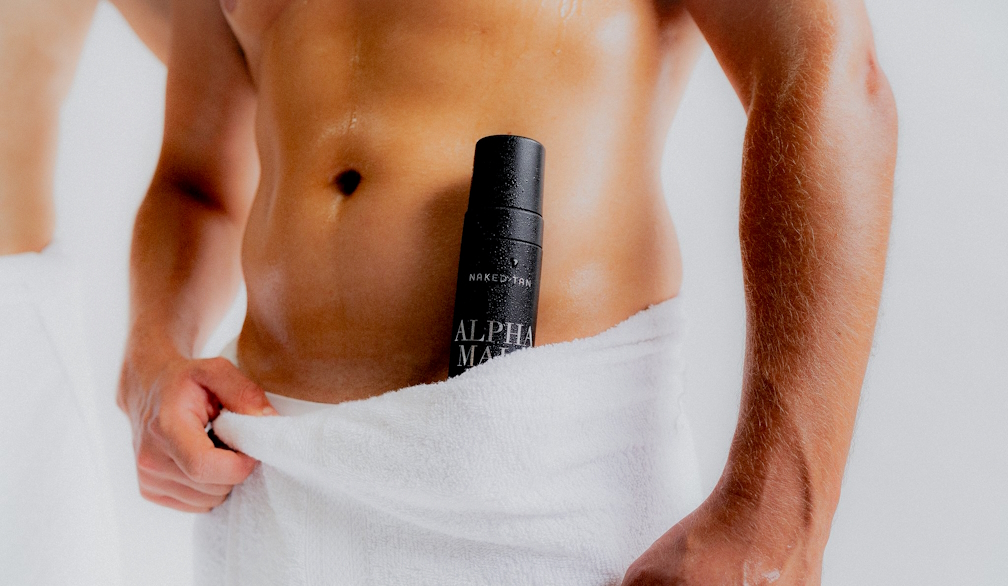 Leading Australian sunless tanning brand, Naked Tan, proudly introduces its latest innovation, Alpha Male, the brand's first-ever male-centric at home tanning product designed to redefine the way men approach self-tanning. Alpha Male is also the world's first 2-in-1 hydrate and tan mousse product for men.
Alpha Male is not just a tanning product; it's a game-changer in men's grooming routines. This revolutionary 2-in-1 formula combines intense hydration with a flawless tan, providing users with the ultimate grooming solution. The product boasts an ultra-hydrating blend that keeps skin moisturised while delivering a natural, sun-kissed glow.
Infused with Coconut and Fijian Lime Scent, bid farewell to the traditional fake tan smell. Alpha Male introduces a refreshing scent, combining the tropical essence of coconut with the zesty notes of Fijian lime, ensuring a pleasant and masculine fragrance.
Time is of the essence and this cutting-edge formula dries in just 2 minutes, allowing men to get on with their day without the inconvenience of waiting for the tan to set. Alpha Male sets a new standard for convenience by allowing users to wash and wear their tan just 2 hours after application. Say goodbye to long waiting times and hello to a hassle-free tanning experience. This also means a sheet-friendly tan! With Alpha Male's fast-drying formula, users can rest easy knowing their sheets are safe from any potential fake tan stains. There's no need to sleep in this fast-developing tan, making it the perfect solution for busy lifestyles.
Enjoy the benefits of a tan that lasts up to 10 days. Alpha Male ensures a prolonged and even tan that stands the test of time, maintaining a fresh and natural appearance. 
Proudly made in Australia, Alpha Male is vegan-friendly, cruelty-free, and free from SLS and Parabens, making it a responsible choice for your skincare routine. With no nasties, you can feel confident in the purity of this product.
Designed to complement all skin tones, Alpha Male caters to a diverse range of individuals, ensuring a natural and flattering tan for everyone. Alpha Male requires no exposure to harmful UV rays, providing a safe and effective alternative for achieving a sun-kissed look.
Naked Tan's Alpha Male is set to revolutionise the male grooming industry, offering a unique blend of convenience, quality, and innovation. Step into a new era of self-tanning with Alpha Male and redefine your grooming routine.
RRP: $35.99


For more information, please visit the Naked Tan website.