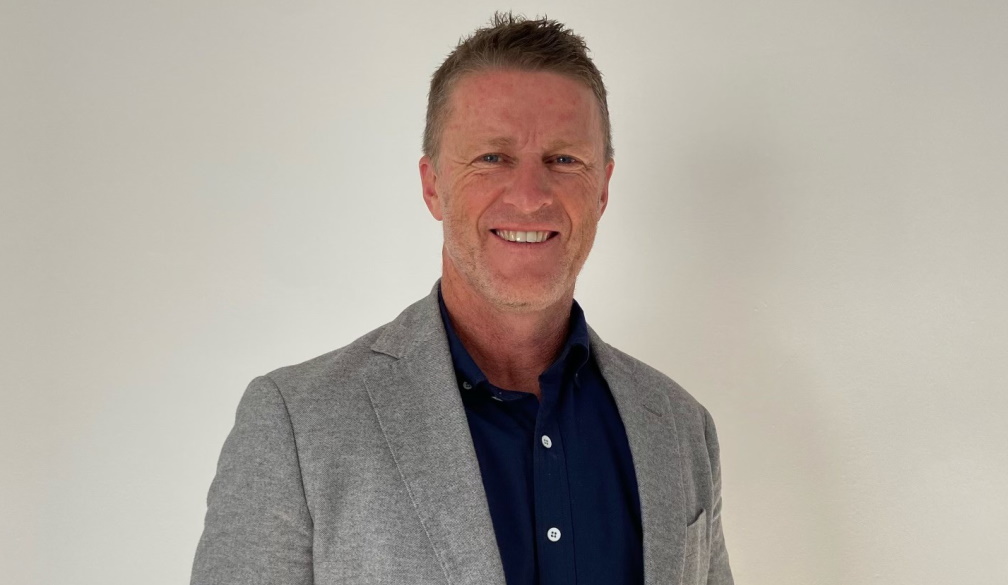 Damien Hardwick, Australia's longest-serving AFL coach and senior coach of the Richmond AFL team, has announced a strategic move into a new role at Levin Health, joining the company Sports Advisory Board amid his ongoing battle with chronic pain.
Mr Hardwick is managing the pain from the injury, which occurred 10 years ago via a bike-riding incident, with medicinal cannabis and has credited the treatment as a viable treatment option which he hopes to help break the stigma on.
Mr Hardwick, who is a current Levin Health shareholder, has come on board to help break the stigma surrounding medicinal cannabis in conjunction with other Sports Advisory Board members including successful AFL coach Alastair Clarkson, Olympic basketball champion Lauren Jackson and one of Australia's greatest jockeys Damien Oliver.
"I had an accident riding a bike with my son about ten years ago and ever since then have suffered chronic back pain. I found it hard to exercise and even sitting at my desk for long times was painful. I've tried everything to help with my pain, mainly anti-inflammatories and heavy pain-killers. While these helped to some degree, I didn't like the side effects that came with them," said Mr Hardwick.
"I'm a Levin Health shareholder and I agreed to join their Sport Advisory Board.  I'm very happy to help Levin Health shine a light on the huge potential medicinal cannabis may have to help people live their life to the fullest.
"One of the reasons why I'm an investor in Levin Health is because I trust the research they're doing. Peter Brukner has an outstanding reputation in sport. If his team at La Trobe University scientifically proves that the Levin Health medicinal cannabis patented formula is an effective treatment option, then the company will be in a very strong position. Australian researchers are world-class so I think this is a good way to invest the company's money.
"I've heard that medicinal cannabis may have the potential to assist people suffering with long-term concussion symptoms. As someone who loves AFL and is worried about the threat concussion presents to the game, I'm very impressed that Levin Health is planning to research whether or not medicinal cannabis can help treat long-term concussion. It's not just collision sports that are dealing with concussion, because the majority of brain trauma happens in car crashes and falls. To me this is a very important initiative and partly why I agreed to join the Levin Health Sport Advisory Board."
The Australian Football coach and former player is the senior coach of the Richmond Football Club in the Australian Football League and has the longest continuous service of any current AFL coach. Hardwick was named the 2017 AFL Coaches Association coach of the year and took his players to a stunning triumph in the same year before paving the way for an emphatic win in the 2019 and 2020 Grand Final. The coach has joined Levin Health at a pivotal time to raise awareness of medicinal cannabis as a possible treatment option for those suffering from different health conditions.
Levin Health is focused on evidence-based research, development and commercialisation of medicinal cannabis products initially for the treatment of pain, mental health disorders and sport related ailments. Its purpose is to help people to improve their lifestyle.
The company will complete a world leading gold-standard clinical trial investigating the efficacy of its patented medicinal cannabis formula, clinically validating its use in the treatment of pain and secondary indications, such as anxiety, stress and insomnia. Upon the anticipated competition of the Phase 2a trial in 2023, LEVIN Health will leverage its prominent sport and medical contacts including Mr Hardwick, to deliver on its commercialisation strategy of providing direct patient access in Australia and overseas.
Completion of this trial will provide a breadth of clinically validated data currently lacking in the medicinal cannabis market which is expected to reach over US$1.5 billion in Australia alone, and US$103 billion globally by 2024.
"We're all living longer, so chronic pain, poor sleep and stress are making life difficult for more and more people. I'm on board with Levin Health unlocking the potential of medicinal cannabis to help people live a better quality of life," concluded Mr Hardwick.