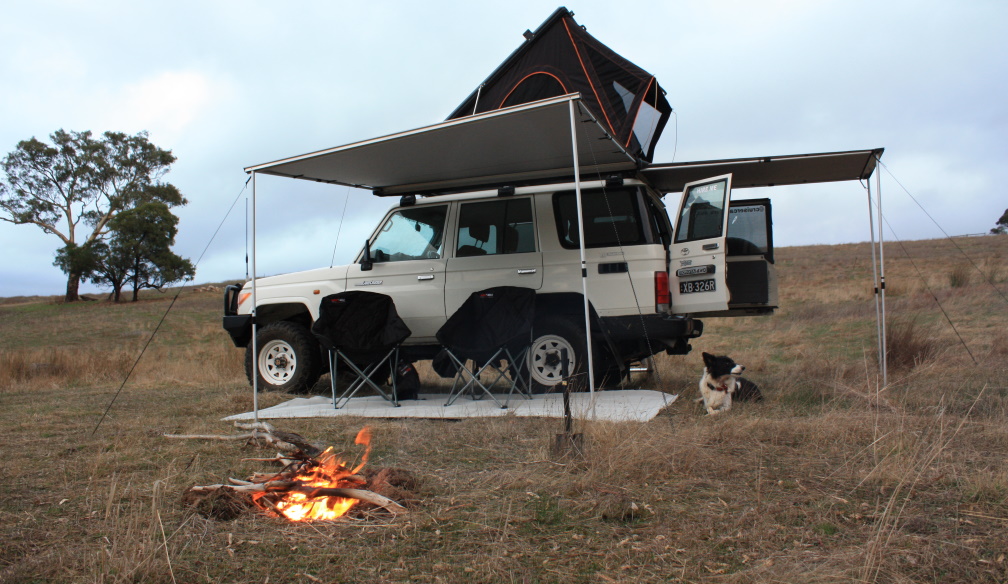 Every year, thousands of Australian van owners are earning up $30,000 on Camplify by hiring out their motorhomes, caravans and campers and with uptake in domestic travel, there is potential for many RV owners to capitalise on this opportunity and make money from vans that may be unused or only ever used by the family.
As of January 2021, there were approximately 741,000 RV registrations in Australia, with many of these vans spending 89% of the year sitting idle in driveways or storage, and the average owner only able to use them for 4 - 6 weeks a year. Additionally, 51% of owners sell their RVs due to low utilisation or economic reasons. To solve this issue, Camplify encourages RV owners to contemplate listing their vans to rent via its platform, joining the 6,161 vans already listed which provide additional income to those people.
Due to the closure of international borders, many Australians are keen to explore the incredible country in their backyard, which has resulted in 62% of Australian holidaymakers more likely to take a caravan trip than ever. This trend has seen 14 million caravan and camper trips completed in 2020 representing a 9% on the previous year, and showcases an opportunity for those wanting to make extra money on unused vans. Australians are looking for interesting places to visit. In Brisbane van owners can extend their rental if they get guests to look at site like this one for school holiday activities brisbane.
For van owners keen to join Camplify, listing is easy and free, with owners supported through the process. They will be given a fully comprehensive insurance cover to keep their van safe and will also have peace of mind as hirers go through licence and ID checks before they hire. Van owners can stay in control by choosing their pricing, availability and who they want to hire to. They can then receive their first booking and send someone on their dream holiday. On average, most owners earn $710 from their first booking.
Depending on the type of RV someone owns, the earnings can be thousands of dollars, with camper trailer earnings up to $10,000, campervans up to $18,000, caravans up to $23,000 and motorhomes up to $30,000 - all of which can be considerable extra income.
With the average Australian RV owner aged 33, a new generation of nomads are revitalising the industry and relishing the simple pleasures of life in the slow lane. Childhood nostalgia, staycations and the boho #VanLife movement (with over 10 million Instagram photos) are some of the trends fuelling a new golden era for homes-on-wheels. The trend is transferring to rentals, with over half of Aussies aged in their 20s and 30s now considering hiring a recreational vehicle in the future.
28-year-old Thomas decided to build his cruiser into a camper because of his love for outdoor adventure. It only took a few weeks to convert the 76 series cruiser as it already had most of the basics needed. However, Thomas added awnings, a rooftop tent, rear drawers, fold-out tables and a dual battery system. Following the success of renting out the cruiser, Thomas is looking to expand his offering by purchasing and converting a Sandy Taupe 78 series and hiring that out too. In just three months, Thomas secured over $12,000 of bookings for his cruiser camper.
Thomas says: "I joined the Camplify family soon after purchasing my 76 series, it was quite expensive and I wanted to try and recoup some of the costs in some way. A friend told me about Camplify as he was renting out his Kombi through it and I thought why not! It would be a great way to earn some money, while also giving people the opportunity to enjoy travelling as much as I do."
As domestic travel becomes simpler and easier for many Australians, volumes in bookings through Camplify is expected to increase, due to this demand. To match this, Camplify is making it easy for owners to list their vans as well as run their listing account as effectively as possible, including upgrading the technology for owners allowing ease and efficiency though the booking process.
For more information or to book your next adventure, head to www.camplify.com.au