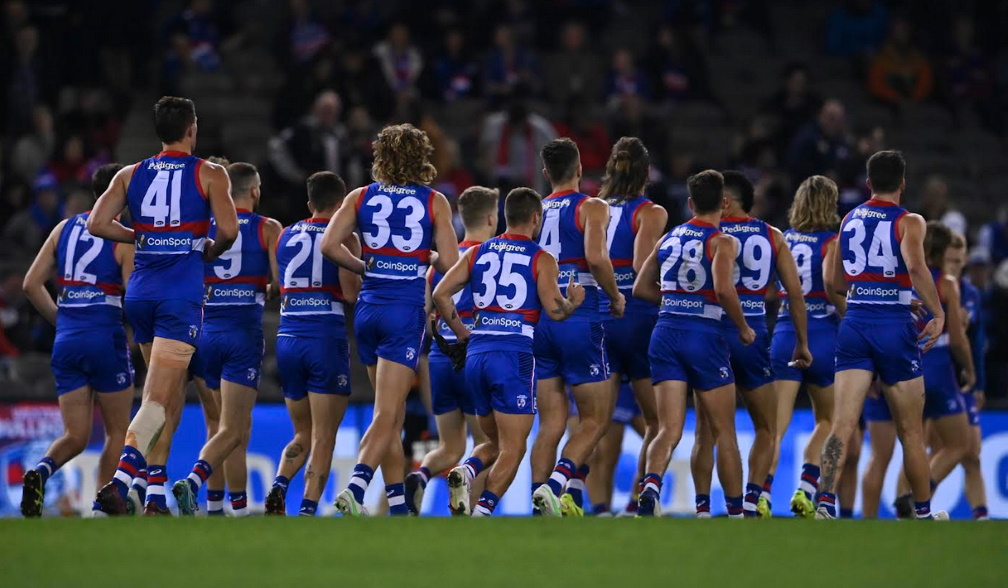 The Western Bulldogs are delighted to announce a two-year partnership extension with Australia's largest cryptocurrency exchange, CoinSpot.
The new deal not only sees CoinSpot continue as principal partner of the Club's AFL team, but extends to also include the Bulldogs' AFLW side. It marks the first time the same principal partner has occupied the back of guernsey position across both men's and women's teams.
The partnership extension coincides with another significant milestone for CoinSpot having now onboarded 2 million customers to the platform, doubling its user base in six months.
CoinSpot founder Russell Wilson said: "Being involved with the Bulldogs during 2021 has really shown why both their on-field and off-field teams are the best in the business, needless to say as contenders in the weekend's Grand Final."


"We're extremely happy to extend our partnership with the Western Bulldogs and especially to add the AFLW team for the upcoming seasons. To be the first sponsor across major assets to support both the AFL and AFLW Western Bulldogs teams is a fantastic outcome," concludes Wilson.
Established in 2013, CoinSpot is an Australian cryptocurrency exchange and is the country's most popular platform to buy and trade Bitcoin and over 300 other cryptocurrencies.
"We're thrilled to be continuing our partnership with CoinSpot for a further two years and extend our thanks to Russell and the CoinSpot team for such a strong show of support in the football Club as a whole," said Bulldogs CEO Ameet Bains.
"While the partnership remains in its infancy, we're incredibly excited to be collaborating with such a progressive and innovative company, and with the view to creating new engagement opportunities and experiences for our members, fans and wider Bulldogs community.
"For CoinSpot to also take such a strong position across both our men's and women's programs represents a great vote of confidence in the football Club as a whole and the journey that we're on."
To celebrate the partnership extension, CoinSpot is offering existing and new customers a chance to win $10,000 in Bitcoin and a Western Bulldogs signed guernsey.
To learn more, visit www.coinspot.com.au/wbpartnership or follow CoinSpot on social media via Twitter, Facebook or Instagram.
About CoinSpot:
Founded in 2013, CoinSpot is Australia's leading cryptocurrency exchange with the largest selection of tradable crypto assets in the country. CoinSpot seeks to remove the technical barriers to blockchain and cryptocurrency, by educating and enabling Australians of all levels to access this groundbreaking technology. CoinSpot offers over 300 digital currencies including Bitcoin, Ethereum, Cardano and XRP. Since inception, CoinSpot has helped over 2 million customers buy and invest in cryptocurrency.