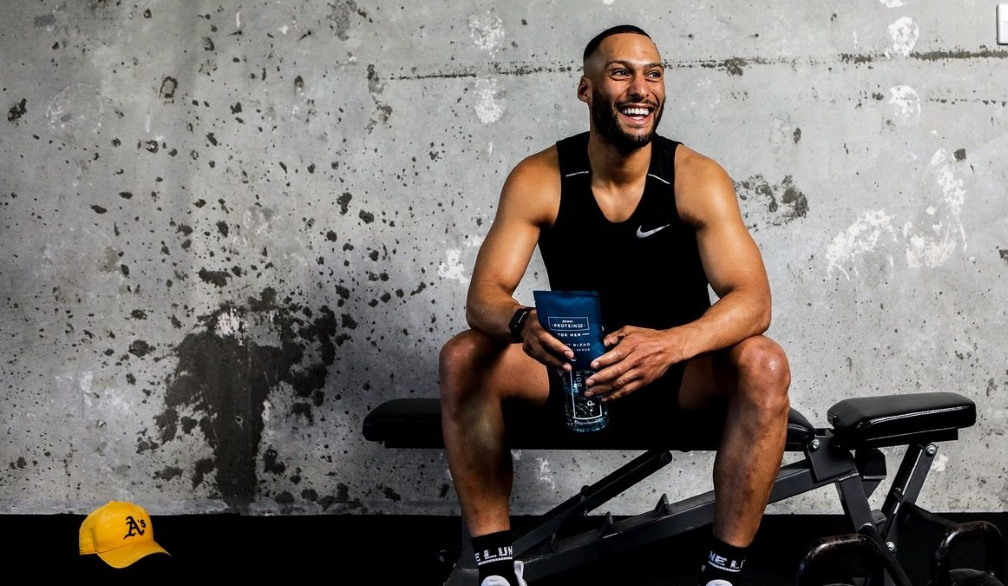 In the latest episode of Trailblazers Podcast, Tim Gilbert sits down with former Hawthorn player and three-time premiership winner, Josh Gibson to discuss his new business venture REVL, which launched right before the nation went into lockdown, and how the business managed to not just survive - but thrive through all the COVID curveballs. 
When Gilbert asks "where did that inner fire come from?" Gibson responds with "I think it's a never say die (approach), I don't know where I got in from - it must have been instilled from my parents." 
Gibson's career has been nothing short of impressive. Not many players can fly the flag of playing four AFL grand finals in a row - and winning three of those four premierships. Gibson is humble about his beginnings however, and says he got in "the back door" to the AFL. Gibson wasn't drafted for the under 18s team, and spent two years in the VFL (the major state-level Australian rules football league) before ultimately making the AFL rookie list - which would kickstart his footy career. 
Reflecting on his time in the AFL, Gibson says: "It's a very special thing to know we played four grand finals in a row and won three. It was a pretty amazing thing that we did, and something that we definitely don't take for granted. As time goes past, I look back on these things you really do cherish what we achieved." 
It makes perfect sense that an athlete like Gibson would embark on a fitness venture, and that's exactly what happened with REVL, which Gibson describes as "group training with that PT feel." REVL can be found across Australia with locations in NSW, SA, VIC and QLD - with more studios slated to open this year. 
When launching REVL, Gibson and his business partner were always looking at things to stay at the forefront, to fool proof the business and ensure it could survive any scenario, but COVID had other plans. Gibson had to find a way to adapt, and quickly while still championing a group fitness business model. During the lockdowns, all studio classes went online with trainers filming outdoors, to encourage others to get out of the house for at least an hour to exercise and get fresh air. 
"You can't panic. When you are dealt with anything you need to be able to analyse and work out a scenario to get through it - whether that's pivoting or evolving - that's something we have been very good at (at REVL). To be able to open our gyms post COVID and see our classes full and see people still keen to buy franchises in our company was amazing. One thing people did take out of COVID was how important exercise is," Gibson says. 
Gibson is adamant that the qualities he learnt in football such as resilience, being challenged and put in front of compromising situations have no doubt helped him in the business world. 
"Things are thrown at you which you have to deal with and that's the same with business. You have to keep a cool head and come up with a plan to fix situations and work through things. I think this is why we (REVL) were able to not just survive but thrive during that COVID period," concludes Gibson. 
To learn more about Josh Gibson's illustrative career as an athlete, and entrepreneurial journey, listen to Trailblazers Podcast by Verus Global, hosted by Tim Gilbert.
Listen to Trailblazers Podcast on:
About Tim Gilbert
Tim Gilbert is an esteemed Australian media professional working as a Television and Radio journalist for over 30 years. Tim spent 23 years at Nine on the elite brands of Wide World of Sports and the Today Show. Through that time he has developed a very relaxed and conversational style of interviewing that has helped bring the Trailblazers stories to life.

About Verus Global
Established in 2019, Verus Global is an international freight forwarding company that uses cloud-based technology to increase the efficiency and transparency of shipping processes for clients across the globe. Co-founded by award-winning entrepreneur, Group CEO and Director of Verus Global, Jackson Meyer, the company is based in Australia as well as operating international offices in China, Hong Kong and the UK. A meteoric rise to success, Verus Global has generated AUD $74 million in just two years and the company continues to excel in customer satisfaction and business success. www.verus-global.com