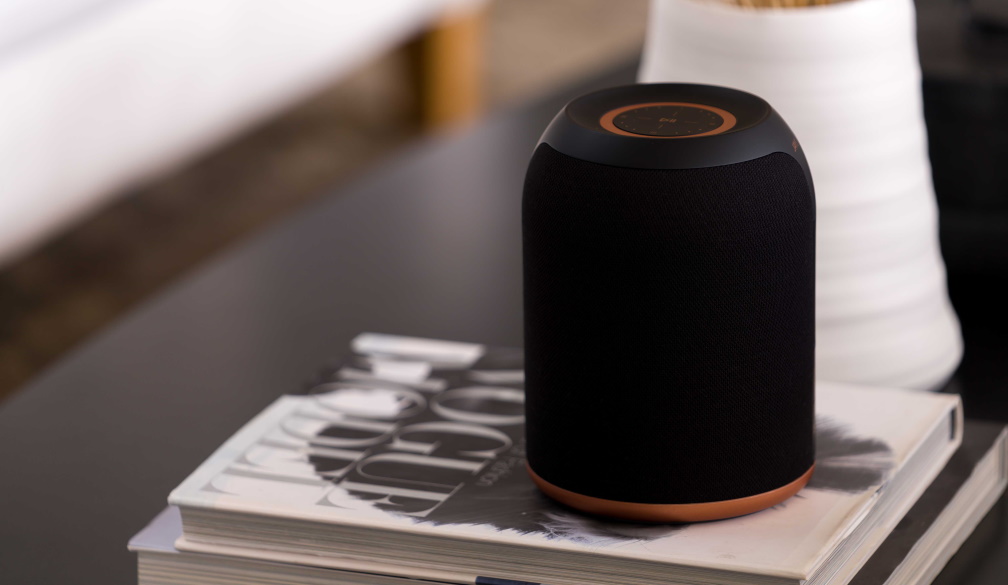 Swedish audio brand Jays has launched its new s-Living range of multi-room speakers. Stylishly designed with clean lines and uncluttered curves, the Jays s-Living range offers the perfect balance of sophisticated aesthetics and high-quality audio for those seeking a sleek listening solution for home.
With an emphasis on craftsmanship, functionality and minimalism, the s-Living range is constructed from high-quality materials and finished with premium fabric in either black or cream. Multiroom functionality means music can flow through-out the home when more than one speaker is setup, via Chromecast built-in or Airplay 2 to have favourite podcasts or music play seamlessly from room to room.
The compact s-Living One is ideal for small to medium sized rooms such as bedrooms, where together with a comfortable mattress with a
latex mattress topper
, anyone will be relaxed. It features a 2-way mono speaker system with a 3.5-inch paper cone woofer and 0.75-inch tweeter for high quality sound. The s-Living Three is best suited to larger living areas and open plan spaces. The 2-way stereo speaker with 4-inch injection polypropylene cone woofer creates a large amplifying range. The s-Living Three also automatically downloads and installs software updates in the background while connected to the Wi-Fi so that users can enjoy audio without interruptions.
Crafted with ease of use in mind, the Jays s-Living range offers an uncomplicated setup experience and integrates with any smart home setup. Connect the speakers to Wi-Fi, or pair them via Bluetooth to a smart device for control from any room in the house.
Engineered with the latest inductive touch-sense technology, an intuitive touchpad allows for a streamlined music experience. Easily cycle through functions and control music through simple touch and swipe gestures. Choose among five pre-defined EQ settings: JAYS Signature Sound, pop, rock, jazz or classical to best listen to favourite genres.
JAYS s-Living One RRP $399
JAYS s-Living Three RRP $549
www.ambertech.com.au
About Amber Technology
Amber Technology is one of Australia's largest and most respected distributors of high technology equipment solutions to the professional broadcast, film, recording, live production, residential and commercial installation, and home entertainment markets. www.ambertech.com.au
About Jays
Jays was founded in 2006 with a vision that everyone should have the opportunity to experience great sound and design. Rooted in the Swedish heritage, its design philosophy emphasises harmony through a blend of functionality and style. Made to enhance a lifestyle, the products are designed to express the fundamental human values by blending simplicity, beauty and quality perfectly together.