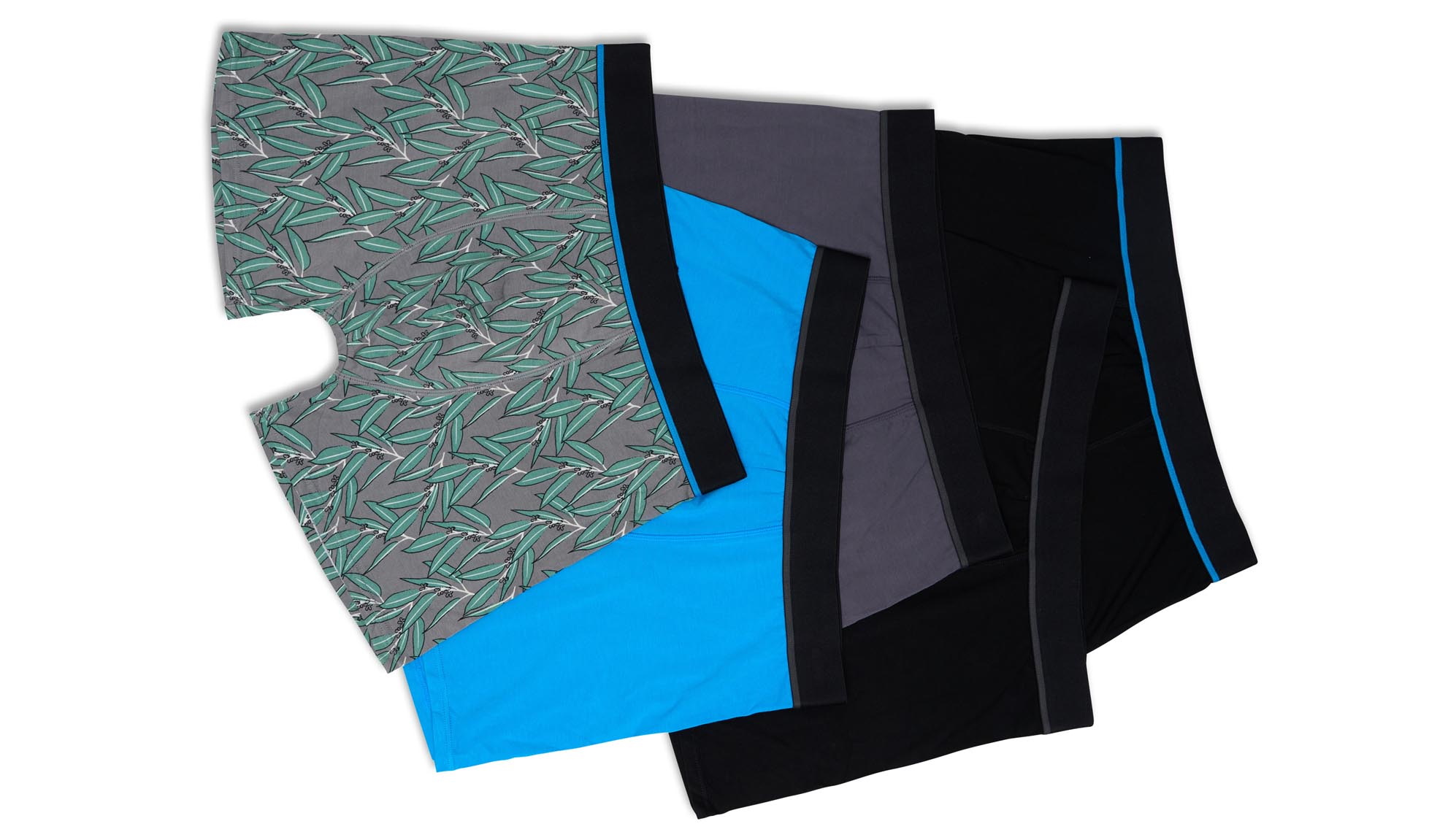 Introducing Men's undies you don't have to think about. The perfect essential for hot days, high performance situations and light workouts, this handy 5-pack takes the ball sweat – and hassle – out of Men's undies.  
Modibodi's new Trunk Everyday Bundle Pack is designed for dads who get a bit sweaty.. whether it's a particularly hot day, sweaty from cycling, or has a high pressure job – these sweatproof and chafe-proof jocks are a must for the special man in your life.  
According to Modibodi research, 10% of men don't buy their own undies, with either mum or their partner buying their underwear (classic). So, for soon-to-be new dads, foster dads, dog dads, and everyone in between, Modibodi is celebrating the father figures in our lives with a sustainable gift that won't disappoint.  
Made from 95% Bamboo Viscose, these trunks are like walking in the breeze and are the perfect essential to stay comfy, fresh and sweat-free.  
Each pack comes with 5x pairs of trunks that provide firm support in the front with extra thigh coverage to prevent chafing.  
Whether your dad is a sports buff, is always running for the train, or suffers from chafing, with the gift of Modibodi trunks, Dad can say goodbye to downstairs sweat.  
Men's Trunk Everyday Bundle Pack 
Key Details: These comfortable undies are made to keep sweat, odour and chafing under control, keeping you cool and dry. 
RRP: $94 
Colours: Available in Eucalyptus Multi Mens 
Sizing: Available in Size S - 3XL 
Description: No more disposable liners, less sweat, more sustainable