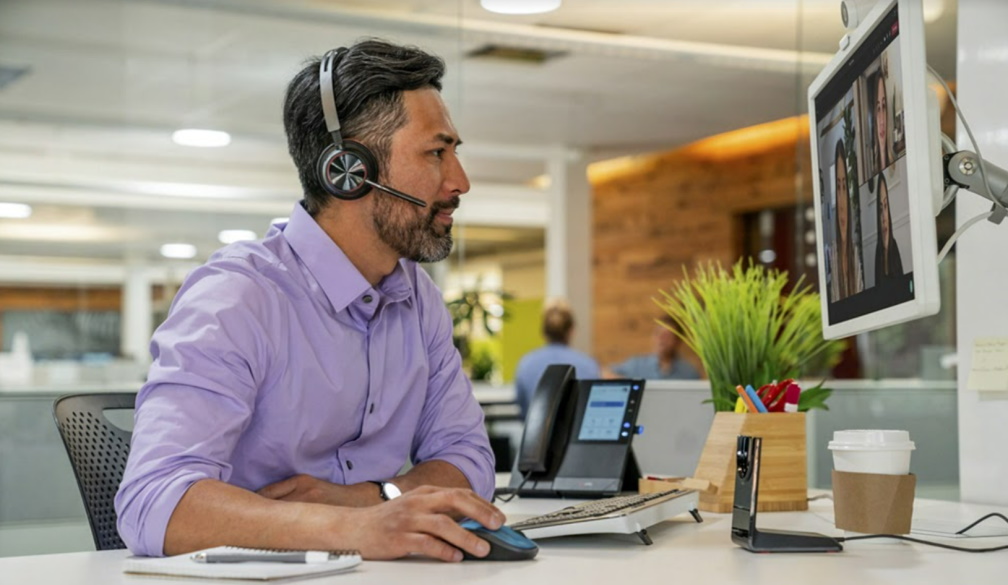 Father's Day is fast approaching – and you can never go wrong with new tech gear for your tech-savvy dad. From high quality speakerphones to noise cancelling headphones, Poly has a range of Father's Day gift ideas for the super dad in your life. 
Poly Speakerphones
Poly Sync 10 (from AU$199) & Poly Sync 20 (from AU$177.78)
The Poly Sync Family USB/Bluetooth smart speakerphones deliver premium sound, easy connections, and flawless collaboration experiences. It is beautifully designed, simple to use and plays well with most platforms. 
With IP64 dust- and water-resistance, the Poly Sync 10 USB speakerphone offers a plug-and-play convenience to make working on the go a seamless experience. The Poly Sync 20 speakerphone is perfect for work and play. With up to 20 hours of battery life, you can enjoy remarkable audio anywhere.  
Poly Headsets
Poly Voyager Focus 2 (AU$298.61) 
Get in the zone and stay in the zone no matter where you are with the Poly Voyager Focus 2 headset. Equipped with three levels of hybrid active noise cancellation and Acoustic Fence technology, the Voyager Focus 2 eliminates background distraction so you are ready for anything work/life throws at you. Poly Voyager Focus 2 offers premium audio and a lightweight headband for all-day comfort.      
Alternatively, the Poly Voyager 4300 UC Series (from AU$315.51) provides phenomenal flexibility, connectivity, and up to 50m of wireless freedom. It has everything you need to stay productive and connected to all your devices whether at home or in the office. Long days of calls made easier with all-day comfort and dual-mic Acoustic Fence technology that eliminates background noise.
Poly Personal Solutions 
Poly Studio P5 Webcam (AU$139.61)
Catch up with family and friends wherever you are with the Poly Studio P5 webcam. With pro-grade camera optics and a focused directional microphone, the Poly Studio P5 webcam delivers exceptional video call experiences – no amount of distance will set you apart from your loved ones on such a special day.  
Poly Studio P15 Video Bar (AU$699) 
Look your best when catching up with family, friends, or colleagues with Poly Studio P15 Video Bar. With its high-performance image sensor for low noise and automatic low-light compensation, you can maintain proper light exposure, even in darker rooms. The Poly Studio P15 Video Bar delivers pristine clarity and rich sound with a powerful integrated speaker featuring acoustic suspension.
Poly Studio P21 Personal Meeting Display (AU$2,371.30)
The Poly Studio P21 Personal Meeting Display has everything you need to supercharge your video calls. A brilliant 21" display and built-in high-definition camera will make you look and sound good. Featuring hi-fidelity speakers, microphone, and adjustable ambient lighting, this is the ultimate piece of home office gear dad didn't know he needed.