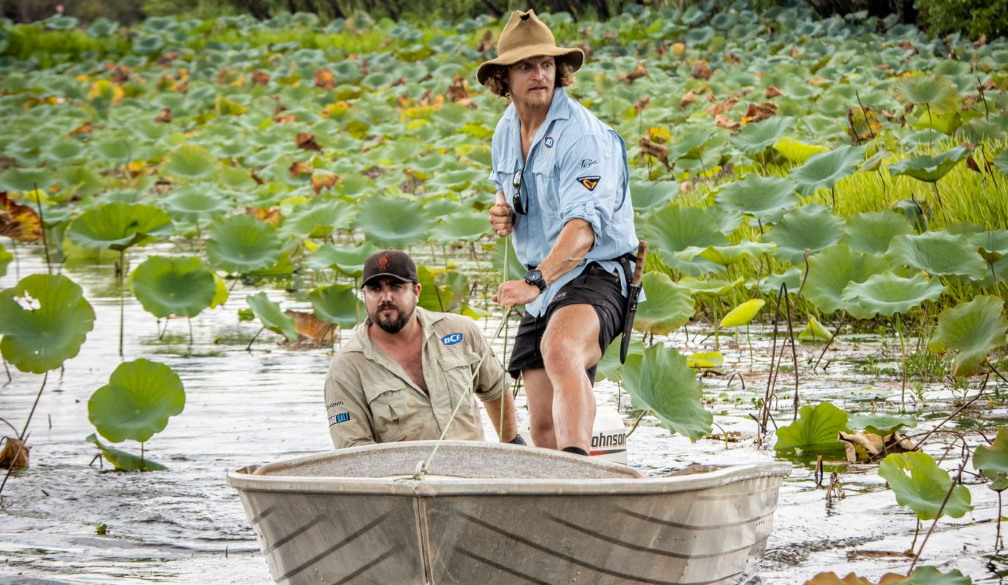 Australia's favourite adventure-loving larrikin, Nick 'Honey Badger' Cummins has teamed up with outdoor retailer, BCF, for the second instalment of the hit content series – 'Off the Grid with the Badger'.


This time, Nick, along with best mate Blair Frendin, pack up the Amarok and head into one of Australia's last true wilderness areas, Arnhem Land.


The duo's camaraderie, mateship and classic 'Honey Badger' humour is on show as they attempt to live off the land and dive headfirst into everything Arnhem Land has to offer. As unforgiving as it is beautiful, the Top End is a real test of bush skills, ingenuity and resilience. The boys relish every challenge, as well as the hair-raising wildlife encounters with feral buffalo, sharks and deadly saltwater crocodiles.


Today's announcement comes off the back of the hugely popular first season, which saw Nick and Blair travel to Western Australia's Kimberley region. The series received over 3 million views across all five short-form episodes.
"After seeing the appetite from the public for 'Off the Grid with the Badger', we're extremely excited to be serving up a second instalment", said Ben McConnell, General Manager of Marketing & Ecommerce for BCF.


"Nick and Blair were thrown into the deep end this time around but no matter what Arnhem Land threw at them, they couldn't wipe the smiles of their faces. We look forward to another successful series."


Former Rugby International and Television Personality, Nick Cummins said, "travelling through Arnhem Land was a helluva adventure. BCF had us fully equipped to tackle every challenge the Top End had for us. The wildlife and terrain were on another level and it was definitely an experience I won't forget."


The second series of 'Off the Grid with the Badger' was developed and produced by Cummins' management agency, Lampoon Group. Cummins' Manager and Executive Producer, Josh White, said, "we are really pumped to be delivering another action-packed series for BCF. Nick really is in his element when he is 'off the grid' and we can't wait for audiences to see what the boys get up to in Arnhem Land."


Cummins' existing partner, Volkswagen Amarok, will also feature throughout the production.


The five-part series will premiere on BCF's Facebook page from 7.30PM AEDT on Wednesday 24 February, with episodes rolling out weekly.