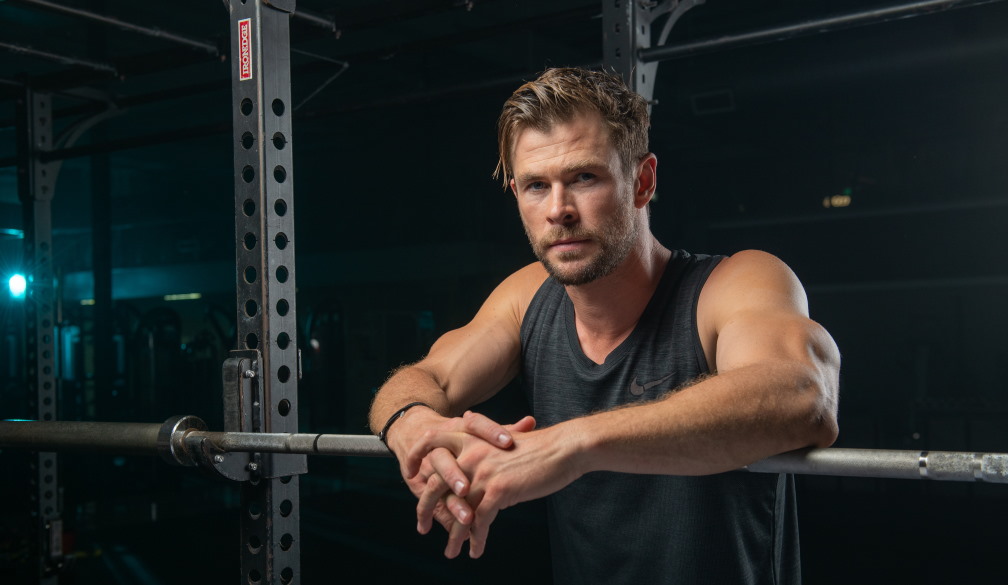 American Express has partnered with Chris Hemsworth's health and fitness app, Centr, to provide a new 12-month complimentary subscription to American Express Card Members in Australia as part of their existing card benefits. This is the first partnership between the two brands globally.
Taking a holistic approach to health, Centr gives members the tools they need to train, eat and live better, as well as entry into a supportive global community of almost 50,000 like-minded members within Centr's private Facebook group.

American Express Card Members will receive full access to Centr's team of world-class experts, workout programs, healthy meal plans and mindfulness tools to help them live healthier and happier lives. The 12-month subscription is valued at $119.99 per year, with the offer available to American Express Card Members until 14 February 2022.
Naysla Edwards, Vice President of Brand, Charge Cards and Member Experiences for American Express Australia says, "We all have it in us to be successful in achieving the goals we set, sometimes we just need someone in our corner to back us. We're giving Amex Card Members access to Centr to provide the inspiration and motivation they need to get on top of their fitness and prioritise their health and wellbeing. By backing our Card Members, we hope that staying fit and healthy is one goal they can all tick off their list this year."
Among American Express' customers who are receiving access to the Centr app are operators of small and medium-sized businesses who have had it particularly tough throughout the pandemic. According to a new American Express SME Recovery Survey2, focusing on their physical health is the second top resolution among SME leaders this year, with focusing on mental health coming in at number four.
Centr CEO Zsofi Paterson says, "We are delighted to welcome new members through our partnership with Amex, which is a first of its kind collaboration for Centr. Our philosophy is to inspire people to look after their health holistically, arming them with the best of the best when it comes to expert fitness coaching, quality recipes and engaging mindfulness tools.
We've helped countless members transform their lives to be happier and healthier and look forward to helping many more Australians do the same through this new partnership with Amex."
One American Express Card Member who is looking forward to making use of the Centr app is mum of two Delvene Neilson, who reevaluated her lifestyle during the pandemic when she was forced to work more from home.
"During the pandemic it got to the point where I was living a more sedentary lifestyle. Last year, I made the decision to prioritise healthy eating and now I'm focused on increasing my fitness. For me it's about feeling better, having more energy at work and home, and hopefully being able to complete my ultimate goal of running a half marathon. 
"As a busy working mum, having a program like Centr that's easily accessible with a range of exercises that I can do from home sounds great – plus who doesn't like Chris Hemsworth?!"

For full terms and conditions for the complimentary Centr subscription for American Express Card Members visit: 
https://www.americanexpress.com/au/credit-cards/membership-benefits/centr


The research was commissioned by American Express and conducted by Lonergan Research in accordance with the ISO 20252 standard. Lonergan Research surveyed 1,009 Australian small to medium sized (up to 199 employees) business leaders. Surveys were distributed throughout Australia including both capital city and non-capital city areas. The survey was conducted online amongst members of a permission-based panel, between 18 and 28 December 2020. After interviewing, data was weighted to the latest population estimates sourced from the Australian Bureau of Statistics as of the 2016 Census.