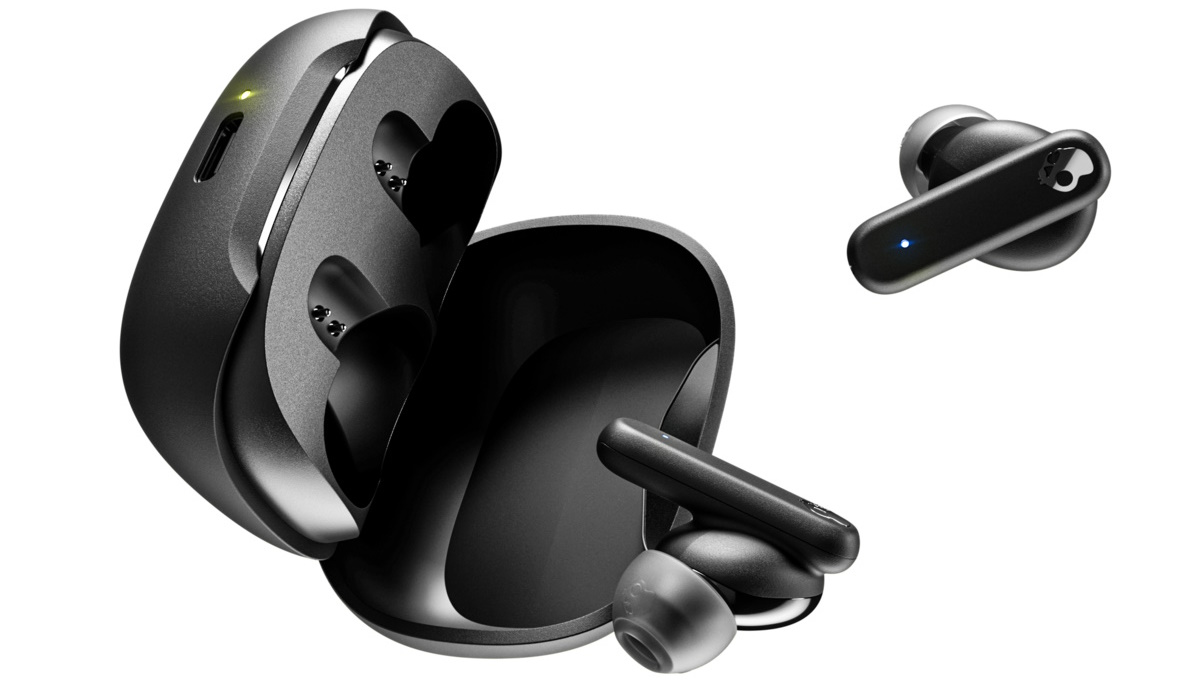 Choosing the right pair of earbuds for your lifestyle, whether you're active or just an avid music lover, can be a difficult task. If you're after a trustworthy, sustainable pair of earbuds with high-quality sound, allow us to share our guide of what to consider when seeking an exceptional pair of earbuds.
Skullcandy's Smokin' Buds are a popular and stylish line of in-ear headphones that have gained a reputation for delivering impressive sound quality and comfort in a compact form. These earbuds have become a favourite among music enthusiasts, athletes, and those working remotely thanks to their combination of cutting-edge audio technology and sleek designs that cater to all lifestyles.
Sustainability
In a world where people are increasingly seeking more sustainable options in their everyday choices, Skullcandy's Smokin' Buds stand out not only for their exceptional audio quality and versatile features but also for their commitment to environmental responsibility. These earbuds are constructed using 50% certified recycled plastics, showcasing a dedication to environmental responsibility. By incorporating recycled materials into their design, Smokin' Buds contribute to reducing their environmental footprint, making them a conscientious choice for eco-conscious consumers.
Battery life
Skullcandy's Smokin' Buds boast an impressive battery life, with up to 8 hours of continuous playback on a single charge. When combined with the charging case, users can enjoy a total of 20 hours of music or talk time before needing to recharge. Additionally, their game-changing rapid charge feature provides a quick 10-minute charge that delivers a substantial 2 hours of playtime, ensuring you're never without your Buds for long.
Audio Experience
These Buds are designed to provide a premium audio experience when it comes to music. With high-quality audio components and advanced sound engineering, these earbuds deliver exceptional sound clarity, immersive bass, and a dynamic range that ensures your music sounds its best. Despite their budget-friendly price point, these earbuds do not compromise on sound quality, comfort, or features, making them an attractive option for a wide range of consumers looking for a cost-effective audio solution.
Workout-friendly
For fitness enthusiasts, a trustworthy pair of earbuds are the ultimate companion. Finding earbuds that are designed to be workout-friendly, featuring sweat and water resistance is important, to ensure they can withstand the rigours of even the most intense exercise routines. So, whether you're hitting the gym or going for a run, you can trust that your Buds will stay in place and deliver top-notch sound quality throughout your workout.
EQ modes
To elevate your listening experience, the Smokin' Buds come with varying EQ modes tailored for music, movies, and podcasts, allowing you to fine-tune your listening experience to suit your content of choice. Whether you're craving rich bass for music, crisp clarity for movies, or balanced tones for podcasts, Smokin' Buds ensure that you can enjoy every type of audio with precision and immersive sound quality.
Call and media control
Because the best earbuds aren't always just about audio, they also cater to your communication and control needs. With built-in call and media control features, these earbuds are perfect for those working remotely, as they seamlessly enhance virtual meetings and collaborations. Each earbud has its own microphone and a noise-isolating fit, to ensure crystal-clear voice quality, minimising distractions and ensuring you stay productive during work hours or enjoy uninterrupted entertainment.
Smokin' Buds True Wireless Earbuds are available across Australia at select retailers and on Skullcandy.com.au for $69.95 RRP.