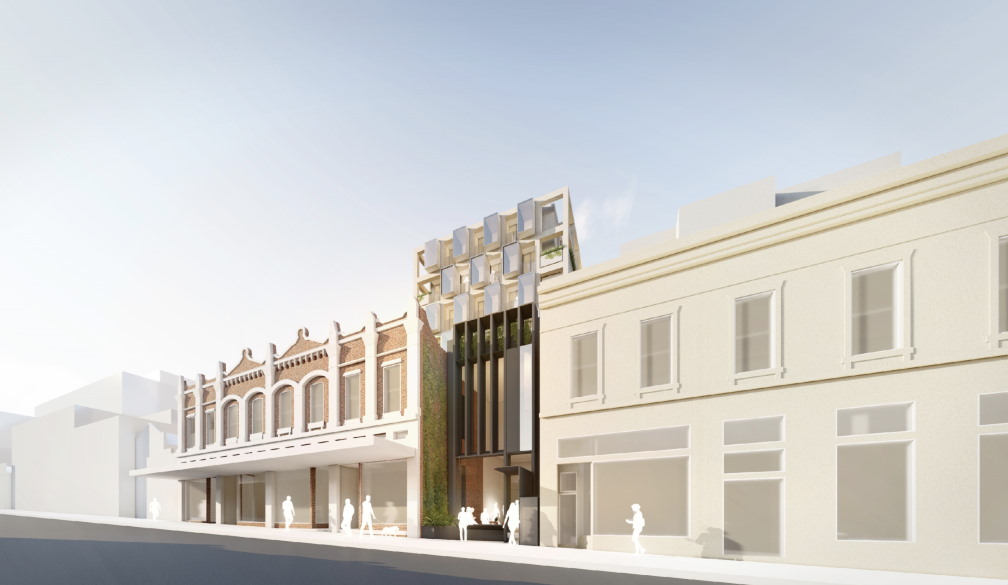 On track to open in mid-2022, construction has begun on the highly anticipated Peppers Melbourne Richmond by prominent Melbourne developer, owner and operator, Amber Property Group.
Located on historic Bridge Road, the 80-room hotel will be nestled in the vibrant inner-city suburb of Richmond. It will elevate the accommodation scene of Richmond, offering exceptional facilities, including a state-of-the-art gym and restaurant. The hotel will also be home to an incredible rooftop bar which will overlook Melbourne's stunning skyline, the Melbourne Cricket Ground and Botanical Gardens. The rooftop bar is destined to be the new go-to destination before and after major sporting and cultural events for locals and guests alike.
Guests keen to experience the energy of Richmond and to live like a local will be able to indulge in the vintage and design shops of Church Street, and the bustling café and restaurant scene on Bridge Road and nearby Swan Street. Sporting fans will enjoy being three tram stops from the MCG.
Accor Pacific will operate the hotel. Simon McGrath AM, Chief Executive Officer for Accor Pacific, said "We are excited to be growing our presence in Melbourne within the suburb of Richmond, and we are proud to be developing our partnership with Amber Property Group who recently opened The Sebel Melbourne Ringwood. Creating jobs and investing in the future of the tourism and accommodation sector has never been more important and it is fantastic to see the sod being turned and construction underway."
General Manager for Peppers Melbourne Richmond, Edmond Power, said, "It is fantastic to be part of the rejuvenation of Bridge Road. Peppers is going to be a wonderful catalyst and hub for regional Victorian's and interstate visitors alike to enjoy what Melbourne's inner east has to offer. The guestrooms and facilities will set this hotel apart from others. There is a huge sense of community pride within Richmond and we are thrilled to be part of this, we are looking forward to bringing the people of Richmond on the journey with us."
Peppers Melbourne Richmond is due to open in 2022 and will be the third Peppers hotel in the Victorian capital, joining Peppers Docklands and the acclaimed Shadow Play by Peppers.
During the construction phase, the build will create 350 jobs and, once open, Peppers Melbourne Richmond will employ 40+ team members.
For more information, head to
all.accor.com
About Peppers
The Peppers brand has become synonymous with a sense of refined indulgence, attention to detail and excellent personal service. Explore an irresistible, intriguing and indulgent range of escapes selectively located in some of Australia, New Zealand and Indonesia's most spectacular destinations. From country estates to relaxing beachside resorts, from world-class golf resorts to romantic vineyard retreats, Peppers combines personal and friendly services with exceptional food and wine.
About Accor
Accor is a world leading hospitality group consisting of more than 5,000 properties and 10,000 food and beverage venues throughout 110 countries. The group has one of the industry's most diverse and fully-integrated hospitality ecosystems encompassing luxury and premium brands, midscale and economy offerings, unique lifestyle concepts, entertainment and nightlife venues, restaurants and bars, branded private residences, shared accommodation properties, concierge services, co-working spaces and more.