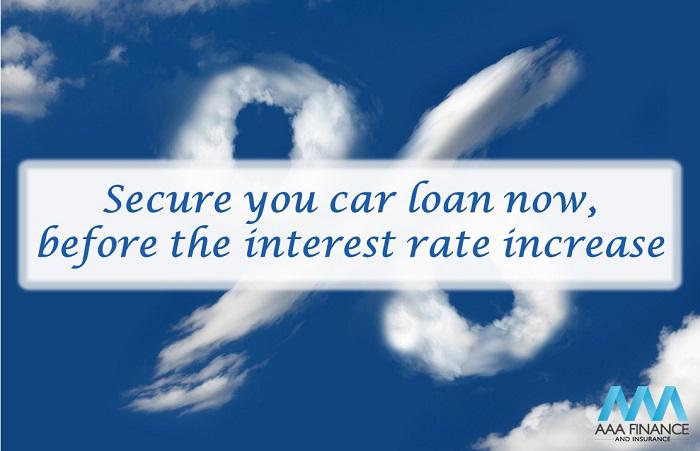 It's not uncommon when buying a car for people to shop around for the right price on make, colour and size. You want the very best before investing in a new or pre-loved vehicle, so why should it be any different when it comes to ensuring you get the best out of your interest rate?
We are experiencing some of the best prices we have ever seen in the current economic climate, but how can you make the most of these while they're so low? There are two ways to make these work for you: understanding interest rates and how they are set by the Reserve Bank of Australia (RBA) and acting now to secure a fixed-rate car loan.
Be Guided by the Reserve Bank of Australia
Although lenders aren't obligated to follow the guidance of the RBA's monthly Official Cash Rate (OCR), it's an excellent place to start for a consumer to understand where interest prices are at and where they're heading in Australia. The cash rate is the interest rate on an unsecured loan made between banks overnight. Due to the unique circumstances currently facing the world the OCR has been sitting at 0.10% since November 2020. The OCR is currently at the lowest level in history and have reach the bottom. As some may remember in 1990 it was as high as 17.50%!
Each month, the RBA makes crucial decisions around inflation and credit growth of the Australian dollar, where choices are made whether interest should be cut, raised or to stay as they are. Gaining a basic understanding of this can guide you towards understanding how the OCR goes up and down and enable you to make the right decision when securing a loan for your new or used car. ABC News has published an interesting and informative article entitled 'Chances are that the timing on rate hikes will be much sooner than we have been led to believe'.
Office cash rate v's interest rates
The OCR is the overnight money market interest rate. It is the interest that banks pay on the money they borrow. Banks are not going to pass down the same rate to consumers that they get. They wouldn't be a bank if they weren't making money! They tack on a few base points and each bank or lender is different. The interest rate that you will be offered will be founded on the lenders base rate, your risk profile, and the car you are buying. Are you a homeowner, renter, or boarder? Do you work full-time, parttime, casually or are you self-employed? Have you had a previous loan that has been paid back with no defaults or late payments? Have you had a short term or pay day loan? Are you paying a deposit? Is the car new or used? Is your credit file clean and what is your credit rating? This useful link explores what factors determine your car loan interest rate or alternatively contact AAA Finance today to find out what your interest rate will be. Their finance experts will be able to accurately determine your interest rate.
Lock in Minimal Repayments with a Fixed Interest Rate Car Loan
The RBA cash rate is currently at an all-time low, making now the time to secure yourself a loan. This means when a consumer or business owner buys a car using finance, the low interest will apply for the entire term of the loan. What needs to be understood is that while the current OCR is currently ideal for consumers and business owners, this will change, and it could do so at any time.
One of the many reasons that getting a car loan now is an attractive option is because it relieves the worry of increasing interest rates. By locking in a rate, you can avoid the inevitable interest rate rises over the next few years. If you're thinking a new car is something you're looking to do soon, acting now is the best way to move forward. While interest continues to sit where they are, lenders are offering consumers and business owners some very competitive rates. Whether buying a new or used vehicle through private means or a dealership your loan can be secured from between 1 and 7 years. AAA Finance specialises in both consumer loans and in low doc car finance for business owners and those who are self-employed. Repayments are fixed and are paid via direct debit weekly, fortnightly, or monthly. The AAA Finance car loan calculator with a balloon option can help you easily estimate your car loan repayments.
Get the Best Interest Rate Using AAA Finance
An experienced finance broker knows how to structure a loan application to ensure the best outcome for you. With access to over 40 lenders, our team of AAA Finance brokers can assure you get the perfect solution for your circumstances that will have you out on the road in no time. We are the experts in car loan approvals. Get in touch today to have your car loan approval within 24 hours at the lowest rate possible.