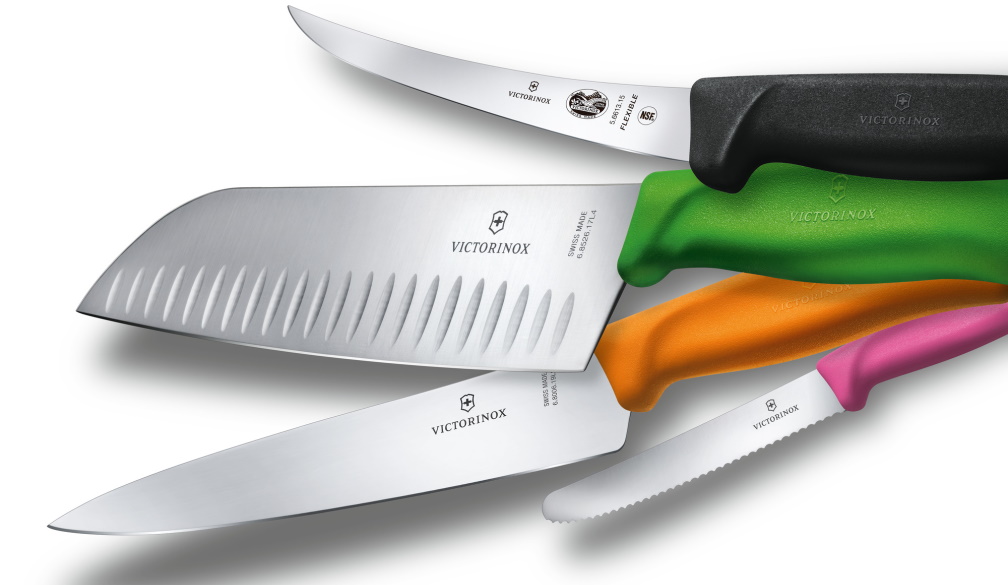 Victorinox and Logitech have a variety of products that would be ideal as Father's Day gifts.
RRP: $94.95
Brand: Victorinox

The Santoku Knife is the Japanese take on the general-purpose kitchen knife. It excels at slicing, dicing and mincing; but its biggest talent is being multi-talented – and its true speciality is doing everything well. Thanks to its special shape, low weight and excellent balance, you'll find the Santoku to be a true all-rounder that's a joy to use day in and day out.
RRP: $125.00
Brand: Victorinox

Embrace change, explore new horizons, progress everyday... This is what the Evolution collection is about. With the Wood 10 model, we bring you 11 practical functions organised between elegant wood scales and engraved with the Victorinox logo. No matter where you go, this pocket knife will follow.
RRP
: $199.95
Give mum the gift of clear, balanced, 360° sound with Ultimate Ears BOOM 3. Featuring one-touch music control, BOOM 3 means mum can play, pause and skip tracks directly on the speaker. Plus, with a range of stunning colourways including iridescent two-tone options, there's a speaker for every mum. Favourite child status? Tick.
Stockist
: 
www.ultimateears.com
RRP
: $169.95
MX Vertical is an advanced ergonomic mouse that combines science-driven design with the elevated performance of Logitech's MX series. Rise above discomfort with a mouse designed to reduce muscle strain, decrease wrist pressure, and improve posture.
Stockist
:
www.logitech.com
RRP
: $229.95
Introducing MX Keys – the key to mastering your next big project. It's the first ever MX keyboard – designed for creatives and engineered for coders. If you can think it, you can master it. Confidently type on a keyboard crafted for stability, and precision.
Stockist
:
www.logitech.com
RRP
: $299.95
Unwind and immerse yourself in the game with the Logitech G733 Wireless Gaming Headset. With Ultra-lightweight design, LIGHTSPEED wireless technology and surround sound audio, the G733 is the ultimate gaming headset for performance and comfort. The G733 also has 29+ hours of battery life and is fully customisable from reversible suspension straps to mic covers, which means you can play your way for longer.
Stockist
: 
www.logitechg.com