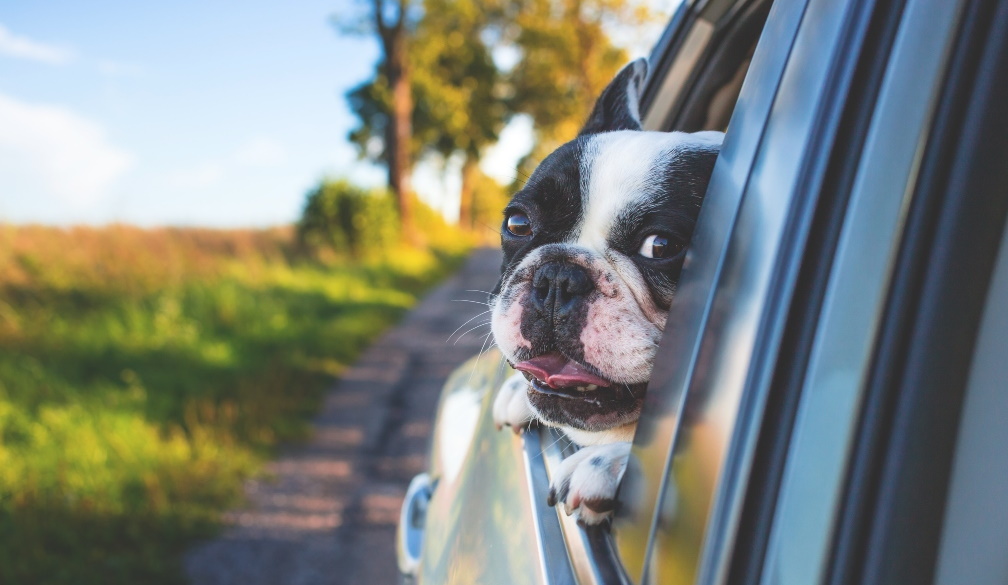 So you're planning a road trip and you want your dog to tag along? Well, it's definitely going to be fun but you shouldn't take it lightly because traveling with your furry friend requires some careful preparations as well as being well organized. As you're planning your next road trip with your doggie in the back seat, there are some tips to help you make this experience much more enjoyable and as safe as possible. But before you continue, remember that the number one thing you need to do is get your dog microchipped for identification and make sure it always wears its collar and a tag imprinted with your contact information. Read on to learn other basic but necessary safety tips for traveling with your best friend.
Get your pet used to car trips
If your dog isn't used to regular car trips, it's definitely not a good idea to simply put it in the backseat of your car and simply start your several-hours-long road trip. If being in a car is a new experience for your pet, it's best you start slowly introducing your dog to it. Start by taking your dog on a series of short car trips and then gradually start lengthening the time spent in the car. In case you plan to start traveling frequently with your dog, it might not be bad to get some rubber floor liners and waterproof seat covers, just in case.
Get a crate
Just as you're buckled up when you're traveling, your dog also needs to be safe and secured while in the car. Never let your dog wander around the car while you're driving because not only can it be a distraction but, in case of a collision, your dog can get seriously injured. Make sure you find a suitable crate to secure to the back seat for your pet. There is a huge variety of crates to choose from, just make sure your dog is comfortable in it while standing, sitting, lying down and turning around in it. In order to get your dog used to a new crate, let it use the crate while in the comfort of your home before the trip.
Make a feeding schedule
If you want to avoid any mishaps happening in your car, it's not a good idea to feed your dog right before the trip. Instead, feed your furry companion a light meal three to four hours before the trip and never ever give it food while in a moving car. If it's a long trip, make sure you take plenty of breaks during which your dog can relieve itself and eat a light snack and drink some water. In order to avoid any possible stomach problems while traveling, it's best you give your dog bottled water or tap water stored in plastic jugs brought from home.
Never leave your dog alone in the car
It's crucial not to leave your pet alone in the car; it doesn't matter if you'll be away only for a couple of minutes. During hot summer days, even with opened windows, the temperature inside a parked car can become extremely high which can lead to dehydration and even a heat stroke. On the other hand, in winter, a parked car can turn into a refrigerator, becoming so cold that your dog could freeze to death. Remember to take your dog with you whenever you make a pit stop.
Don`t forget about the necessary supplies
Just as you're bringing your own necessities, your dog also needs its own. Before you start your trip, find a well-equipped store which sells quality dog supplies online and get some dog food, a leash, plastic bags and a waste scoop along with a doggie first aid kit. Make sure you also bring your dog's favorite toy and blanket or a pillow to make the trip as comfy as possible.
Make the most of this road trip with your best furry friend by making sure it's safe and relaxed. Remember, if you're calm and relaxed, your dog will be as well. So have fun and go see the world with the best possible companion – your dog.