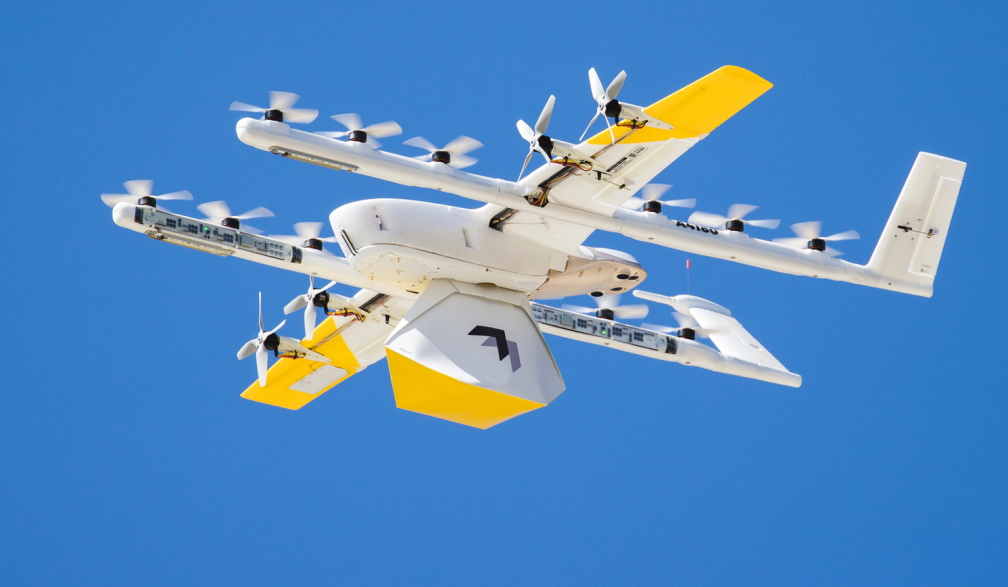 The Elf on Shelf delivered by drone, supporting The Smith Family's Toy and Book Appeal
Christmas is in the air, and Santa's elves are getting an extra helping hand this year, with Wing, the world's first on-demand residential drone delivery service, delivering holiday cheer to Australians, direct to their driveways and backyards. 
From today, and for a limited time only, Santa's reindeers will be able to put up their hooves, and customers who live in Wing's service areas in Canberra, ACT, and Logan, QLD, will be able to order a free The Elf on Shelf plush toy and have it delivered to their home by drone within minutes. For each The Elf on The Shelf toy delivered, Wing will donate $5 to The Smith Family to support their Toy and Book Appeal. In the spirit of the giving season, Wing is encouraging every family who receives an Elf to pay it forward, and consider also making a donation to The Smith Family. 
The Smith Family's annual Toy and Book Appeal brings joy to Australian children who may otherwise miss out on opening a gift at Christmas time, simply because their families can't afford it. With the help of individuals, businesses, and communities, The Smith Family aims to support more than 29,000 Australian children living in disadvantage this Christmas.  
Due to the ongoing uncertainty caused by the COVID-19 pandemic, The Smith Family are doing their annual Toy and Book appeal slightly differently this year, and instead of their traditional toy and book collection, a digital gift voucher will be provided to every child who would ordinarily receive a gift pack.
"We know the last few months have been challenging for so many Australians with COVID-19 lockdowns impacting celebrations, important milestones, and family get-togethers. As restrictions begin to ease, and the season of giving is upon us, we're helping spread a little festive fun to our customers, while also raising awareness and fundraising in support of one of Australia's leading children's charities," Wing's Head of Policy and Community Affairs, Australia, Jesse Suskin said.
"When we heard The Smith Family had made the decision to change their plans for their traditional Toy and Book Appeal because of the COVID-19 pandemic, we wanted to support their fundraising campaign to help ensure the children they support still receive a gift this Christmas.
"We've heard from many of our customers in both Canberra and Logan asking us to deliver The Elf on the Shelf for their little ones at home, so we're pleased to be able to make these special deliveries to the communities who have supported us over the last year.
"While the elves are busy getting Santa's sleigh ready for his long journey on Christmas Eve, and the reindeers get some much needed rest, we're delighted Wing's drones can help deliver a little magic this festive season. 
"We're also encouraging everyone, whether they get The Elf on the Shelf delivered by drone at home or not, to consider making an online donation to The Smith Family's Toy and Book Appeal this year via events.thesmithfamily.com.au/donate."
Alan Le May, General Manager for The Smith Family in Queensland, said, "Despite some changes to our Toy and Book appeal this year, Christmas at The Smith Family is certainly not cancelled.
"This has been another extremely tough year for some of the students and families we support and by getting involved in our Toy and Book appeal, you can help bring a little festive cheer to those families who need it most. 
"We would like to say a huge thank you to our friends at Wing for their support this year and we hope lots of families can get involved with their Elf on the Shelf delivery this Christmas." 
About Wing
Wing, a subsidiary of Alphabet, is the world's first on-demand drone delivery service direct to homes and businesses. Available on three continents, Wing works with local businesses and major global partners to deliver food, goods, medicine, and parcels via drone. Wing also plays an integral role in enabling automated access to the sky through its drone flyer app, OpenSky. For more information visit wing.com.
About The Smith Family  
The Smith Family is a children's education charity that helps young Australians experiencing disadvantage to succeed at school, so they can create better futures for themselves. Visit thesmithfamily.com.au.