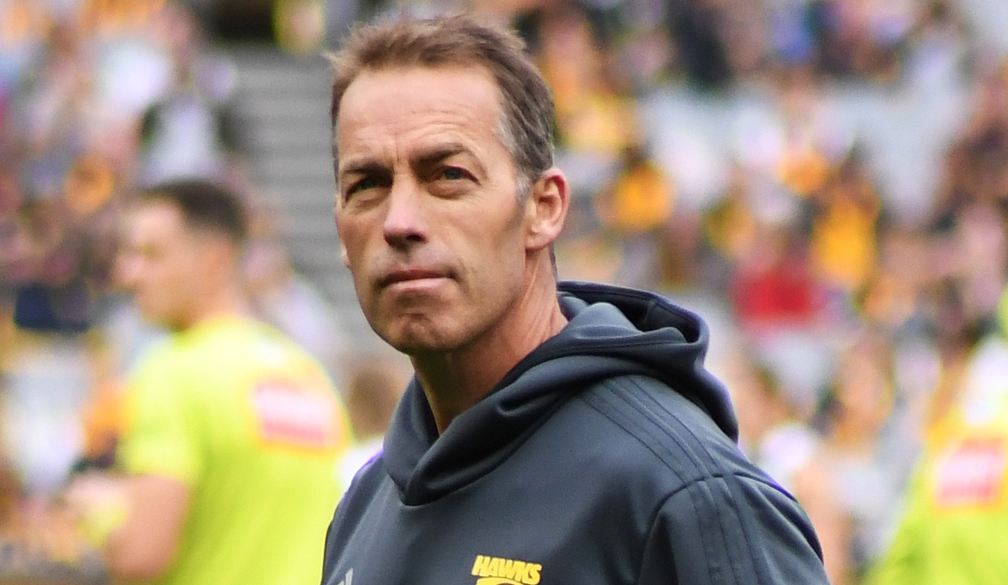 With the AFL season underway, some of Australia's greatest AFL coaches and players have spoken out on alternative medicines in sports as the understanding around the impact of repeated injuries on players continues to grow.
AFL premiership coaches Alastair Clarkson and Chris Scott have voiced support for more research into alternative treatment pathways, including medicinal cannabis, as the new AFL season highlights the effects of injuries from years of playing, resulting in conditions including chronic pain and concussion.
Both Clarkson and Scott have backed Levin Health, one of Australia's leading sports science companies, as the company prepares to commence its clinical trial with La Trobe University testing the effects of medicinal cannabis for chronic, musculoskeletal pain. Mr Clarkson has been vocal in sharing his battle with chronic pain over the past year, joining the Levin Health Sports Advisory Board, to help break down the stigma associated with medicinal cannabis.
Fellow Levin Health Advisory Board Member Dr James Stewart, Australia's leading medicinal cannabis doctor, has authored a submission on behalf of Levin Health to the Federal Government's Senate Community Affairs Committee inquiring about concussion and head trauma in sports and the potential of medicinal cannabis as a treatment option. This submission recommends a randomised controlled trial to credibly demonstrate whether medicinal cannabis can play a significant role in treating patients with Traumatic Brain Injury (TBI).
The news comes following the AFL league pledge to fund a study into the long-term effects of concussions and head knocks on players. The league will begin recruiting participants this year for the 10-year study. The AFL has also lodged a submission to an ongoing senate inquiry into the effects of head trauma sustained in contact sports.
Clarkson has now issued fresh calls ahead of the third round this weekend (starting March 30) for more public education around the role of natural medicines, specifically medicinal cannabis, in sports and how it may be able to help with injuries leading to chronic pain.
"This season we've seen a shift in recognising exactly what the game can do, particularly after years and years of training and putting strain on your body. I know the doctors that Levin Health are working with at La Trobe University really well and I support their research into how medicinal cannabis could help with sports related injuries," said Mr Clarkson.
"Medicinal cannabis could potentially help so many athletes who have suffered from quite strenuous injuries and I'm happy to do what I can to continue raising awareness of the research and education behind it. Clearly medicinal cannabis does have a place in sports through a Therapeutic Use Exemption as we all saw with Lauren Jackson at the world Basketball championships last year. The research Levin Health is doing will help it become more accepted in the sporting industry."
Cats' coach Chris Scott, who steered Geelong to a momentous premiership victory against the Sydney Swans just last year, also announced he's invested in Levin Health, citing his interest in the medicinal cannabis sector and the potential benefits of medicinal cannabis for athletes.
"I invested in Levin Health after becoming interested in the medicinal cannabis sector and what the findings could mean for professional athletes. Levin Health is investing in research at La Trobe University which is important," said Mr Scott.
"Our research will be vital in providing education behind medicinal cannabis to treat chronic, musculoskeletal pain, which can be a real problem for current and past, athletes – professionals and amateurs. We think there's reason to consider a role medicinal cannabis might also play in the treatment of TBI," said Mark Brayshaw, Managing Director at Levin Health.
Levin Health received ethics approval for a world-leading clinical trial earlier this year to investigate the effectiveness of medicinal cannabis in treating people with chronic pain following musculoskeletal injury. Now expanding its sights to treating concussion, the company has proposed a trial researching the effects of medicinal cannabis on traumatic brain injuries.
www.levinhealth.com.au