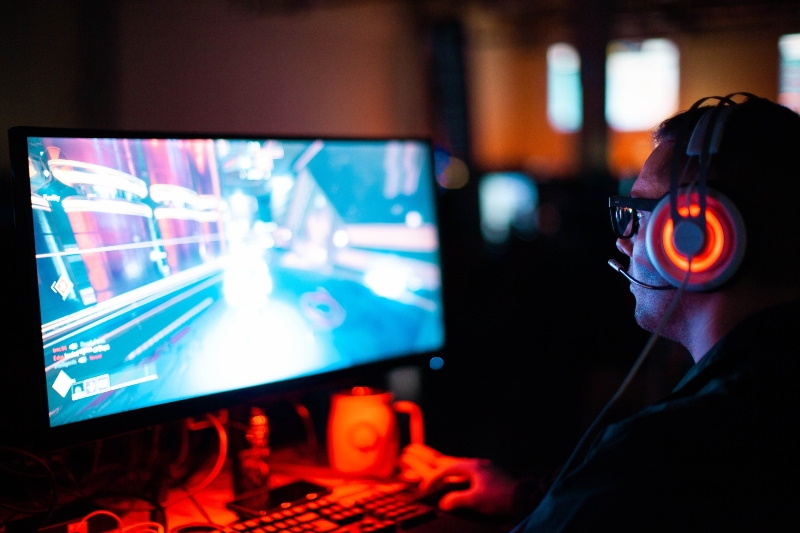 E-sports have been a subject of many speculations, but it has finally arrived for good. Today, you have the option to make gaming your profession. You probably already have a love for gaming, but how do you get started professionally? In order to achieve success in the world of esports, here are some steps you might consider taking:


Find your motivation
If you're looking for valid reasons to play, focus on your growth as a competitor, try to contribute to your team and help the community get better and stronger. In most cases, positive motivation is what keeps a player pushing forward. If you only have money and fame in mind, there's a big possibility that you'll burn out before you even enter the scene.


Pick the right game
You can opt for a well-established game or choose something that's up and coming. If you choose a game that's established like League of Legends, Dota 2 or CS:GO, you can expect to come across dedicated players, sponsored tournaments, good prizes and a big fan base. On the other hand, this scene is much harder to break into.
If you choose a newer game, you will have the opportunity to advance the meta and enjoy a more volatile and accommodating gameplay. With that in mind, there's also a possibility that the game won't find a big audience, which will force you to switch to a new game. The best thing to do in most cases is to pick something you love because you'll be playing it every day.


Invest in gear
Lastly, make sure you have quality gear to play on, especially a good gaming keyboard and mouse. These come in many options that vary in size, form and sensitivity, so experiment until you find something that fits your style. No matter which peripheral you choose, make sure to use them during every scrim and every game. Pros usually use the same gaming gear at home or at the gaming house that they use in competition. When you're familiar with your peripherals, you will be able to transition to tournament gear much easier.


Take care of your health
If you want to become a pro, expect to work tirelessly and exert your mind and body. While it's nothing like manual labor, gaming still requires a lot of skills and focus that will take a toll on your health. For that, you need to be energized and rested in order to handle long streams and practice sessions. Professional gamers need to have a good eating and sleeping schedule in place. When you need some help, a quality but healthy energy drink will come in handy and keep you hydrated and focused. Fueled by vitamins, minerals and other components that boost focus, memory and alertness, you will thrive in the competitive environment.


Join the community
Pro gaming focuses on your talents and skills, but you always have to have the community culture in mind. Before you dedicate hours and hours to the game, make sure to spend some time on forums and other places where players and fans gather. You will gain a lot of insight and experience that will show you what you can expect in the future. Pro gaming needs to align with your goals and motivation.


Make time for practice
Today, it's very easy to find people to play against, especially with services like ESEA. However, if you want to be the best, you need to practice on your own as well. There's no progress until you master the game mechanics, so focus on game-specific skills and ensure they are second nature to you. Skills like aim accuracy, better actions-per-minute and last-hitting will always be important for your success. Professionals know how important it is to practice mechanics if they want to make improvements and stay sharp—you can improve that with practice.


Compete to get noticed
Simply being good won't get you far. What you also need to do is create connections that will put you on the map. Start with competitive lobbies, and when you find your footing there, begin networking in search of better players. Having relationships with high-level players can take you many places and give you invites to private channels where you can play in exclusive scrims and try your hand against the best players in the world. This is where you can expect to get noticed by teams and pro organizations.


Find a good team
Every serious competitor needs a good team. When you have a team of good players, especially those that are better than you or those with different skills from yours, will give you a ton of valuable experience. If you stand out, you can expect a team to contact you, but if that's not happening, you can always try out for teams. There are websites like Teamfinder with forums and tools where you can communicate with teams and individuals. Discord, subreddits and Steam are also places where organizations recruit amateurs.
Making it as a pro in gaming is not easy, but every industry has high standards for professionals. If you stay true to your motivations, practice and contacts, you will grow in the community, get noticed and potentially create a huge career for yourself. Don't give up!