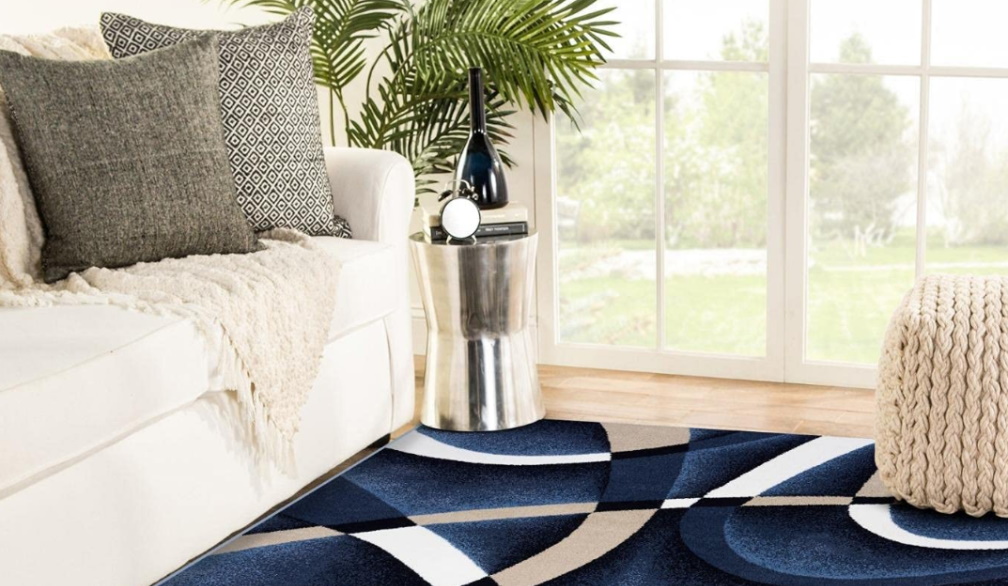 Rugs For Kids Rooms
You're probably wondering why rugs are so important in a kid's room. Kids' rooms tend to be messy, so a rug provides much-needed cushioning for your floor and carpet while still looking attractive. Plus, rugs don't have to be expensive - many companies have affordable collections of rugs for kid's rooms. Check out these tips if you're looking to furnish your kids' room with a nice rug.
A rug in the nursery is an absolute must. The baby will soon crawl around and require a soft surface to play on. If the floor is made of carpeting, this can be easily damaged. Kids' rugs have a variety of textures that appeal to young children. Kids will gravitate towards the floor when playing, eating, and reading. Rugs help you maintain your child's safety and comfort while trying to create an environment that fosters learning and development. You can also use rugs as a sleeping or napping area for your kids. Sleeping on the floor has many benefits and at the same time, they also have many demerits. So, you can make your kids nap on the rugs instead of using the beds. 
Choosing The Best Rugs For Your Kid's Room
When choosing a rug for your child's room, the first thing to remember is that kids' rooms are usually smaller than adult rooms. For example, kids typically sleep in smaller beds such as cribs or twin beds. Therefore, the rugs under their beds are smaller than their full-sized counterparts. The area rug covering the entire room should leave at least 18 inches of space between it and the walls. The same goes for the rugs covering the rest of the room.
In addition to comfort, durability, and functionality, kids' rugs need to complement the room's overall look. Consider the color scheme, wall frames, furniture, wall paintings, and the rest of the room's decor. You also need to check the quality of the rug, as it can affect the durability and longevity of the room. And last but not least, consider the size and shape of your child's room.
Why Should You Choose The Perfect Rug For Your Child's Room
Colors and patterns can reflect your personality and your child's character, so think about what you want the room to convey. Remember that the room you decorate should reflect the space you walk into daily and the area you want to introduce your baby too. Consider using tape to protect the surface beneath your new rug, which can easily be removed once you are done. Moreover, the tape will not damage the surfaces beneath your child's rug.
Area Rugs Make A Room Feel More Personal
Rugs can enhance the look of a room in many ways. A good design will emphasize the room's features, not just its color. A rug can help make a room feel more personal and easily incorporate it into your decor scheme. You can generally place one area rug on the floor and one on a wall. If you have a large room, you can use several area rugs to make the floor feel larger.
They Are Easy To Clean
When purchasing a rug for your child's room, you should ensure that it matches the room's decor. Rugs should not stand out from the other decor in the room, so make sure to take your child along when you shop. Rug durability depends on the material and construction of the rug, so choose something durable and easy to clean. Synthetic rugs NZ are better suited as they are one of the most durable fibers and will resist stains, soil, and fading.
They Are Durable
The best carpet material for a child's room is wool. This is because wool is both durable and soft. It is also a natural insulator that won't trap heat in the summer and protect from cool flooring in the winter. Wool rugs are also easy to clean. You can choose between natural and synthetic fibers. However, wool rugs are softer and don't hold as much dirt.
They Can Change The Tone Of A Room
Whether you have a rental property or are looking to freshen up your existing home, rugs are an excellent choice for decorating any room. They are permanent accents that are an affordable alternative to painting walls. Rugs can change the entire tone of a room and add visual depth. For example, a bold-printed rug would contrast well with neutral-colored furniture in the bedroom. A rug in the hallway would create a sense of transition.
They Can Be A Landing Spot For Feet
If your child's room has a hard surface, you might consider purchasing a shag or faux fur accent rug. Fortunately, these aren't going to be used as a landing spot for feet! Instead, they are used to make soft surfaces for crawling and playing on. However, you should pay special attention to the weave of the rug. A loose-woven one is more likely to tear and pull easily, so purchasing a machine-made rug is better.
They Can Be An Accent Piece
If you're considering purchasing a rug for your child's room, you've come to the right place. While an area rug is the most important furniture in a child's room, accent rugs are a more practical and budget-friendly choice. Generally, accent rugs are smaller, four feet by six feet or smaller. Regardless of size, you'll want to choose a design that matches the rest of the room and the carpet.
They Can Be A Focal Point In A Room
When decorating a child's room, there are several ways to use rugs as a focal point. Rugs can be centered near a central piece of furniture or placed in an activity corner. If you place a rug in an activity corner, center it on the dominant piece of furniture. It will also help to keep furniture from obscuring the rug. Rugs can also be used to create a calming effect in a room.
They Can Be An Accent Piece In A Room
Accent rugs can make a huge difference if you decorate a child's room. They can brighten up a room, hide spills, and provide a nice focal point for the room. The colors and design should complement each other. While many rugs come in several sizes, you can mix and match them to achieve a uniform look. When choosing accent rugs, be sure to choose ones with the same design, color, and texture as the rest of the room.
Lastly
When choosing a rug for your child's bedroom, the price may not be as important as its construction and style. For example, cotton rugs are cheap and durable, but they may not be as soft as you'd like. If you're looking for a more luxurious rug, you could try wool-cut pile rugs, which are more durable and have a soft feel. Another option would be to loop rugs, which give the appearance of wool without the shedding. You can also choose a shag rug to add extra softness if you're looking for something super-soft. And if you're looking for something a little more durable, you could consider a woven rug.