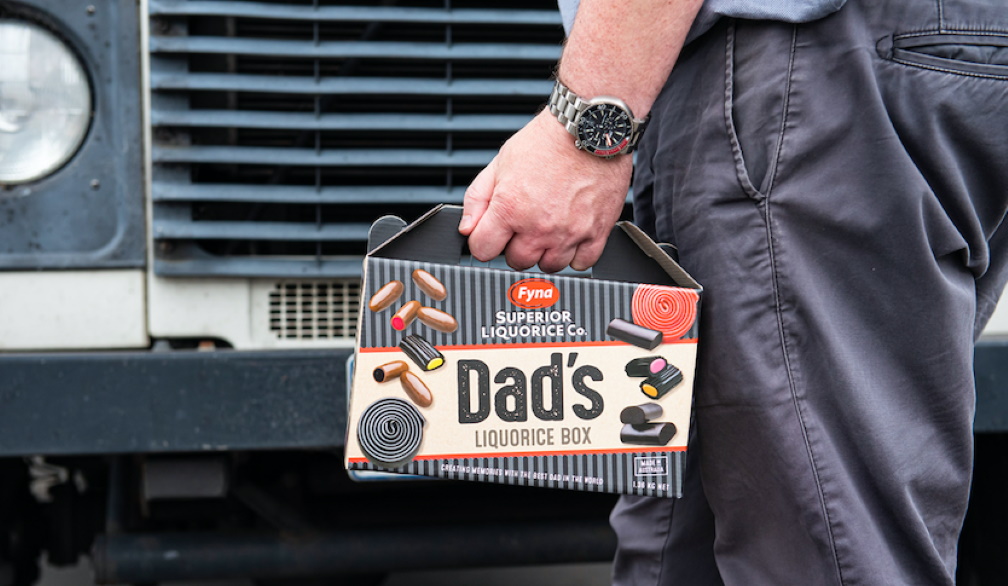 We all know Dad's love their liquorice and sweet treats, so there's no better gift this Father's Day than a box of mouth-watering, Australian-made liquorice.
This Fyna Superior Liquorice Co. Dad's Liquorice Box weighs in at 1.36kg! A real treat for the Dad with a sweet tooth.
The box is packed with favourite goodies from Fyna Superior Liquorice Co, including Traditional Bites, 2 Metre Liquorice Wheel, Flavoured Fruit Bites, 1 Metre Raspberry Liquorice Wheel and Milk Choc Raspberry Liquorice Bullets.
Retailing at $27.50 and available at the Reject Shop, and selected independent IGA and Foodworks, and specialty stores – making it the perfect last-minute gift to pick up on your grocery run.
Fyna Superior Liquorice Co. is an Australian-owned and operated confectionery company, crafting nostalgic lollies such as Wizz Fizz, Fads and Big Boss. Their liquorice boasts an element of fun, excitement and novelty.