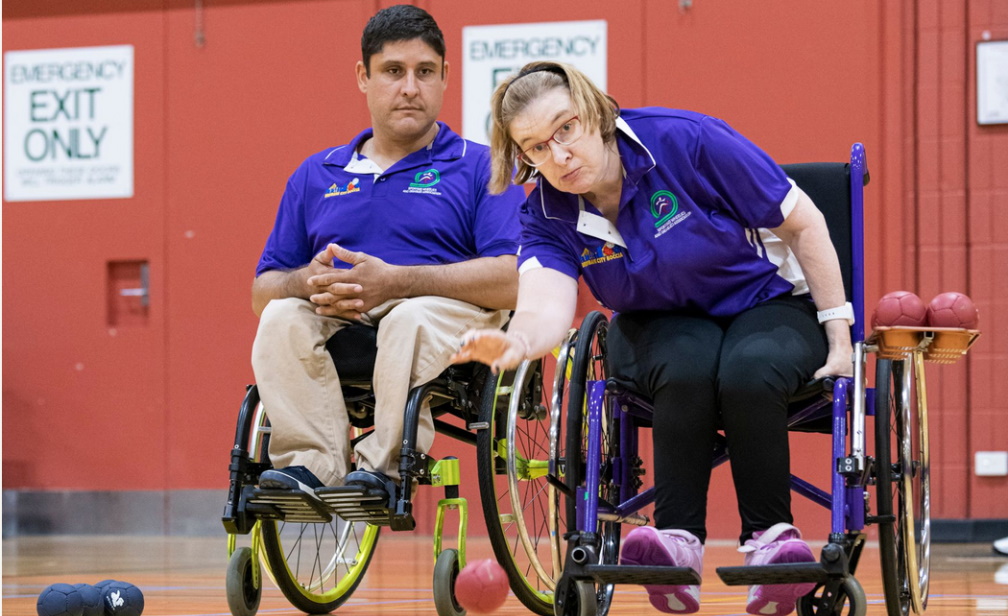 A new year always beckons new possibilities, new goals, and new things to look forward to and that isn't any different for Australians living with disabilities.
A 2022 Finder survey of 1,000 Australian respondents proved the most common New Year's resolutions relate to improving health in some way, whether it be eating healthier, losing weight or improving fitness.
Around one in six of people in Australia, approximately 4.4million, are living with disability. People with disability face different challenges and adversities.
John Catania is an Australian man with Spinabifida Hydrocephalus. He's wheelchair bound and experiences extreme mobility difficulties. Just like other Australians, when it comes to setting New Year's resolutions, John has turned his focus to his health, both physical and mental.
John is sharing three tips to kickstart your health goals in 2022 for those living with disability.
Where to start if you're a looking to join a gym
Firstly, John recommends doing research in your local area for a gym that is appropriate for people with disability or join a paralympic team sport that may be available in your area.
John has been actively involved in training and rehabilitation at Queensland's leading sports and rehabilitation centre, Sporting Wheelies and Disabled Association. John finished high school in 2002 and started regular training at the purpose-built gym. He saw a tremendous difference in his mental and physical health, losing 15 kilos over a few months which has dramatically improved his day-to-day movements.
John says the hardest part is getting started, reach out to services available and put yourself out there to get support in the gym.
How to stay motivated and see results
Establish a clear goal and vision for what you want to achieve with your health and engage an exercise physiologist to help tailor a fitness routine for your ability.
John and his Sporting Wheelies exercise physiologist and trainer, Sarah Bradley, built a customised rehabilitation program. As a wheelchair user, John focuses on his muscles that help with transfers such as, lifting himself out of the chair, into bed or a car. John focuses on building strength in his chest, biceps, forearms, and core so these everyday movements are improved.
Create a goal to stay motivated. John's main goal for 2022 is to focus on consistency, building his muscles, attending the gym at least three days a week and working on maintaining his fitness as his body ages.
Find someone who inspires you to exercise
John believes having a powerful and distinct "why" for training and prioritising health is important to maintain consistency and motivation.
Having a "why" is a constant reminder to persist and persevere through adversity and challenges. John's reason and motivation for maintaining his health is his family, his young nephews, and friends. He wants to ensure he can live every moment to the fullest with his loved ones.
Someone who inspires John is Dylan Alcott - 2022 Australian of the Year, former wheelchair tennis player, former wheelchair basketball player, radio host and motivational speaker. John admires Dylan's determination, commitment, confidence, and advocacy for the disability community. He empowers John that he too, can do anything he sets his mind to.
John says when you're in a group and in a gym environment, you're surrounded by inspirational people who are motivating. They're focused on what they can do, not what they can't. You see them improving their fitness everyday right before your eyes. John says places like the Sporting Wheelies gym motivates him to keep getting involved in sports like Boccia and continue focusing on his fitness as he ages.