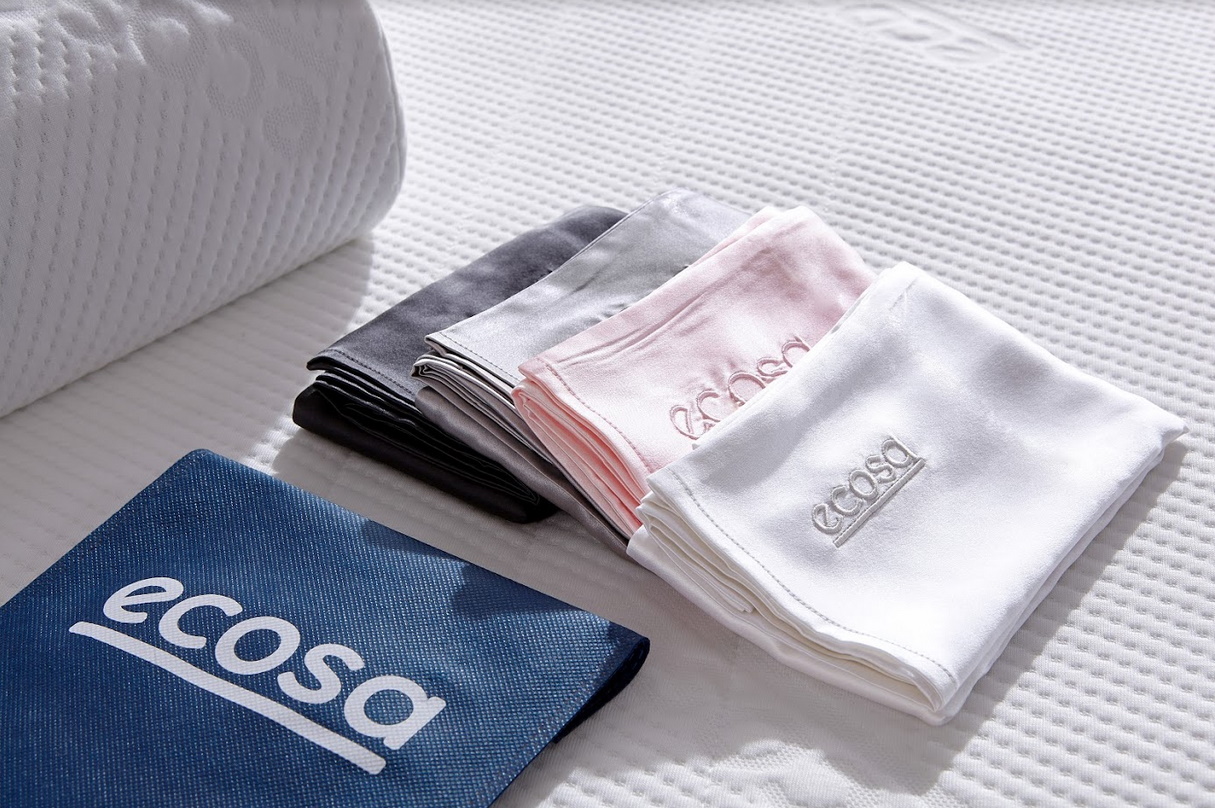 Does soap on a rope still exist? Will another pair of stripey socks push him over the edge? Don't wait to find out, give Dad the gift of a great sleep this Father's Day with Ecosa!
Ergonomically designed to support your head and neck, the Ecosa pillow keeps you in perfect alignment all night long. With two years spent researching an innovative new memory foam, the Ecosa pillow offers all the squish, plus all the support, allowing the pillow to perfectly contour to your head and neck at all pressure points. 
Ecosa knows all Dads sleep differently, and their pillow should reflect that. Height-adjustable, the Ecosa pillow is designed to be the ultimate fit for your shoulder alignment, with two elevation pillow pads you can adjust to suit your sleeping style and keep your cervical spine in perfect alignment. 
Featuring curved edges and a breathable 3D structure, you can use the high side or the low side to fit your natural shoulder and neck alignment, and use the elevation pads to achieve your desired height.
With a curved ergonomic design for next-level comfort, the Ecosa pillow moves away from traditional pillow shapes. Forget big bulky pillows, you'll be gifting Dad a peaceful sleep in comfort and style! The Ecosa pillow also features activated charcoal memory foam, which promotes odour control and antibacterial protection, alongside the breathable structure that encourages heat and moisture to wick away from the pillow surface. 
And if Dad loves a mini-break, he can also nix the fight to squish his pillow into his bag thanks to the compression bags that come with the Ecosa pillow. One for rolling and one for flat vacuum packing, whether he's in a plush hotel, sleeping under the stars or hitting the road, simply compress the Ecosa pillow into the bag and it reduces to less than 25 percent of its size. Sorted.
Dust mite-free and naturally antibacterial to keep Dad healthy and happy, the Ecosa pillow boasts a removable cover that's breathable, flexible and machine washable. Easy as!   
If you want to go all out luxe this Father's Day, opt in with an Ecosa silk pillowcase, the perfect gift for Dads who love the finer things in life! The most hypoallergenic of all fabrics, silk is suitable for all skin types – even sleepers with allergies or asthma – and is both durable and breathable at the same time. The silk fabric in Ecosa silk pillowcases also has natural thermal regulating properties, keeping your temperature stabilised no matter what the season. 
Boasting a silky fabric that allows skin to gently glide over the surface as you sleep, Ecosa silk pillowcases allow tired skin to avoid sleep creases and premature wrinkles, so even Dad gets his beauty sleep! Pick the pillowcase hue to suit your Dad  - available in light pink, grey, charcoal and white, there's a colour or shade to complement his style.
Blokes can also rest easy knowing their eco friendly Ecosa silk pillowcase treads lightly on the earth. Silk is a natural, renewable and biodegradable resource and its production does not harm the environment in any way. With an OEKO-TEX Standard 100 certification, Ecosa silk pillowcases are free from any harmful chemicals or substances. Durable and machine washable, Ecosa silk pillowcases feature 6A Long Strand – the world's highest grade silk – for next level blissful slumber!
Ecosa Pillow (RRP $180NZ) and Pillowcase (RRP $100NZ) are available at ecosa.co.nz