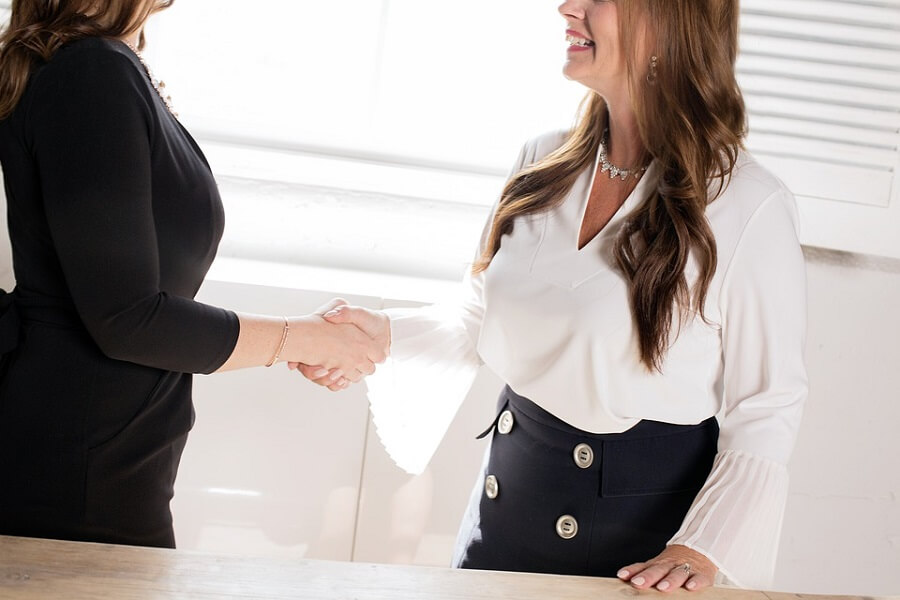 The success of the company hugely depends upon its employees. Wrong hires usually end up being unproductive, polluting the environment and wasting precious time.
Of course, the hiring process of a new employee is strenuous. Judging the candidate throughout the interview is a skill to make the choice. In addition, you've to ensure that you're doing justice with the job role and the candidate is the perfect match for the company.
All things considered, whether it's about hiring a temporary worker or a full-time employee, you need to find good ones. To make things easier for you, we've compiled a list of seven tips for hiring the right employee.
Analyse the Job Role
It all begins with defining the position that you're hiring for. Start from accumulating information concerning the duties, skill set, working environment and results that a particular candidate needs to achieve. The moment you understand the position, you're ready to make a job description. This list will allow employees to understand what the employer is seeking before applying. Additionally, the recruiter comprehends the criteria that a candidate needs to match to get that job.
Design a Recruiting Technique
Once you're done with creating a job description, you can understand the needs of the job role to get ahead in this process. That helps in designing a recruiting strategy to keep a specific goal of the hiring process. This will not only improve the opportunities of finding the right candidate, but it will also get the process faster. So, make a plan and implement it accordingly.
Create a List of Committed Employees
There's no denial – you require a committed candidate. When you invest your time and energy, you will want that employee to stay for a longer period and not switch jobs after a few months. It becomes challenging when the employee leaves the project in between, and you've to do the whole hiring process again. Hence, create a plan and select committed prospects. Keep points such as loyalty and commitment. That way, you'll be able to inform your senior hiring manager and progress in your hiring process efficiently.
Seek a Candidate at Multiple Platforms
Whether you're seeking a candidate online or in-person, you want to ponder where such candidates will be available. If you're hunting for a tech person, look for a demo day or hackathon. However, for sales, check out the trade show and look for professionals who interact with customers in a good manner. Attending conferences looks boring; nevertheless, it's an effective method to come across new talents. And having a conversation with them allows you to convey the mission of your business.
Promote Flexibility
In present times, more and more employees are seeking flexibility at the workplace, all thanks to the ongoing pandemic! All want to opt out of the standard 9-5 PM routine. Hence, offering flexible working hours is a powerful point in the job description. Offering remote work in such circumstances will attract many candidates in addition to boosting employees' happiness without affecting their productivity.
Showcase Company's Values
Skills can be developed; however, attitude can't. Therefore, attempt hiring the candidate that is talented as other employees. As well, he/she can mix up in the culture easily. A business can taste success only when it has employees who can communicate well and deal in a profitable manner during tough situations. Shoot a couple of questions among other questions when interviewing a candidate – will you want to have superpowers. If yes, then why? And if you're stuck on an island with four other people, then what role would you like to play? Plus, display the company's culture straightforwardly; that way, you'll showcase a different identity to potential candidates and learn whether or not he/she is a good fit.
Look for a Practical Experience
Usually, the employer hires a candidate who has suitable experience and qualifications. However, not every time a candidate can meet all the requirements. Hence, instead of giving preference to the qualification, keep experience in the spotlight. Experience speaks a lot about their involvement in the job. Additionally, an experienced employee already holds some type of skills; also has a sharp mind than the freshers. This saves loads of time on the employers' part.
Final Thoughts
There you have it – 7 simple tips to bear in mind while undertaking the hiring process. By following it, you'll land the right candidate for the job, which will be the best for the company. No matter how time-consuming it could be, this process can increase the worth of your company in the industry - also - adding value to it!
Author Bio:
Hello everyone, I am Ariana Mortenson, a professional writer and blogger. I write on various niches in a way that it's understandable and appealing to the people. I aim to achieve a difference through my writing which allows you to make informed and valuable choices. Follow me back on Twitter, LinkedIn and Pinterest