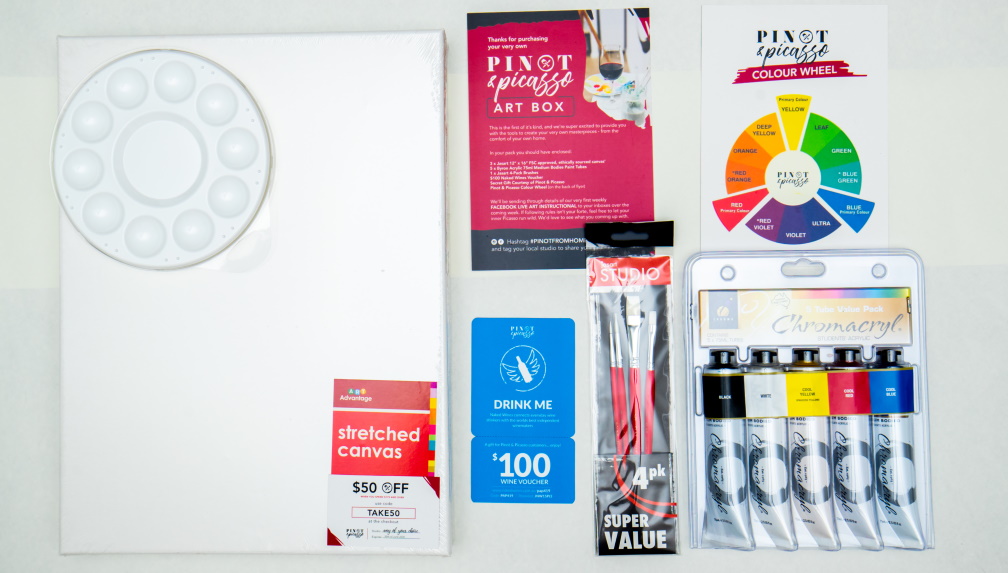 Pinot & Picasso are bringing their paint and sip experience to you on-demand, at home! A perfect Father's Day gift, Pinot & Picasso will have over 15 of on-demand sessions of our favourite artworks for you to choose to paint! 
If you purchase an at-home ArtBox via the Pinot & Picasso website you'll receive art supplies for two and a link to our on-demand step-by-step tutorials, alongside a $100 Naked Wines Voucher and free express shipping!
Your local Pinot & Picasso studio will also be running 'Darth Vader' speciality sessions, where you can swap lightsabers for paint brushes this Father's Day, as we paint Darth Vader, Picasso style!
An afternoon of painting, quoting "Luke...I am your Father" and drinking sounds alright to us! Dad said it sounds great too! Legend! Book your tickets below, as this session is set to sell out.
Studio tickets are $59 and ArtBoxes are $69.95. Head to Pinot & Picasso website to book your tickets or purchase your ArtBox today! https://www.pinotandpicasso.com.au