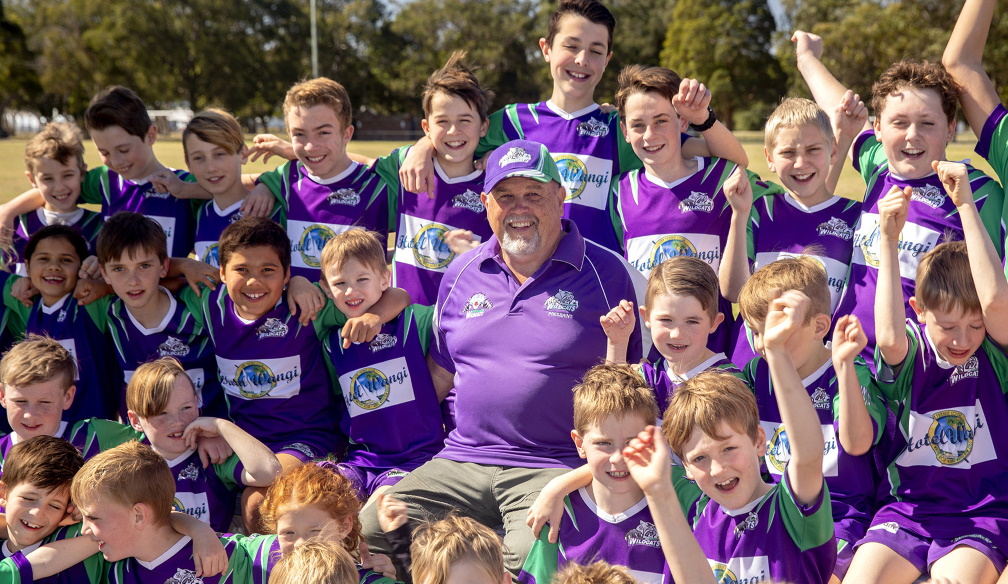 Nominations now open for the 2021 Philips Community Sports Dad of the Year Award
Nominations are now open for the eighth annual Philips Community Sports Dad of the Year award, which acknowledges the contributions and positive impact that Australian dads have made to their families and community both on and off the sporting field. 
From coaching the local junior team; to getting up early every weekend to paint fresh lines on the pitch; to raising funds for new equipment and keeping community sport alive, Australia's dads are true unsung heroes. Throughout the pandemic, inspiring stories have emerged on how families have rallied together to support their local sporting teams during times of lockdown and the Award recognises these contributions. 
Paul Masluk, founder of Philips Community Sports Dad of the Year award, said that it was more important than ever before to recognise those unsung local dads who have spent countless hours boosting morale and keeping team spirit alive. 
"It's been a difficult couple of years with community sport placed temporarily on hold throughout the pandemic, sometimes affecting the whole season. This has impacted thousands of local sporting clubs and millions of kids dedicated to playing their chosen sport, so it's never been more important to recognise the resilient efforts of our sporting dads who've kept their team spirit alive."
To acknowledge a community dad, nominations require 100 words on why they should win, submitted via www.sportsdads.com.au/community up until midnight, Sunday, 22 August. The winner will be notified prior to Father's Day, Sunday, 5 September, with the prize pack including a Philips male grooming pack valued at over $1,000 RRP, as well as a $5,000 Rebel Sports voucher to purchase new clothing or sporting equipment for the community sports club of choice. Those who nominate the successful dad will also have the chance to win a Philips Prestige Shaver 9000, the ultimate in men's shaving for their own dad (valued at over $649.00 RRP) ahead of Father's Day. 
Mohit Karla, senior marketing manager at Philips, said "One of the reasons this country is so successful on the global sports stage is because of the number of incredible people who do all they can to ensure there is an opportunity for locals of all ages to participate in sport at their community club. More often than not these people seek no recognition so we hope each community in Australia helps us to uncover these local legends and show them our gratitude this Father's Day."

To nominate your dad, or to find out further information, visit www.sportsdads.com.au/community