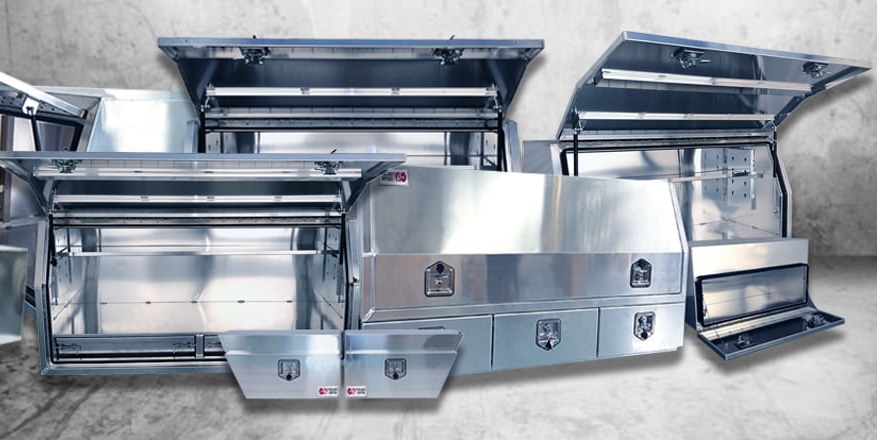 With 7.692 square kilometers, Australia is a gigantic country and one of the largest in the world. It is nearly the size of the entire European continent and offers an abundance of different natural beauty. If you're a traveling lover, you surely had an Australian adventure, and you know how fun it can be.
If you're one of those guys that love traveling, then you're surely thinking about various ways about how to make your trips even more interesting. For those who love to be prepared and never leave their destiny to the unknown, there's one item that they should install on their UTEs and be fully prepared.
The item is called an undertray or trundle tray. It is placed under the vehicle's tray, right next to the rear tires, and acts as a place where you can store valuable items that will be protected from natural occurrences, thieves, and will always be by your hand.
In this article, we're talking more about trundle trays and why they are so valuable for you and your adventures. Follow up if you want to know their value, how they can be used, and how they'll enrich your traveling experience through this amazing continent.

Always make items available within hand-reach
Adventures are great, but you want them to be safe because they lose all value. You must be fully prepared and careful when you're out in the desert. A desert is a dangerous place, and just a slight miscalculation may cost your life.
Speaking of which, you need to have the first-aid kit and some essential tools within hand-reach when you're out of the vehicle at all times. The undertray is placed next to your rear tires, making them accessible instantly. You can be outside and deal with great danger, but the tray will be there for you to take what you need and handle the problem instantly.
Let's say that a snake has bitten you. Some highly dangerous and deadly snakes live in Australia, and their venom can take your life within seconds. Always keep your antivenom solution in the tray instead of inside the vehicle. That way, you won't need to go through the pile of items looking for it, but you'll have it as fast as possible.
The same goes for other stuff, like the first-aid kit where you have bandages, for example. You can store the lighter and some common items usually needed in an emergency, like the torchlight, knife, and other stuff.

Getting more space for everything you want to pack
You have the option to install four trundle trays on both sides of your rear tires, providing so much more space for everything you need to pack. Some people love to take everything with them on their adventures, which will give them even more space.
Depending on the size of your vehicle, you may install an undertray that will be huge and will store nearly anything you want inside. When you're going on long trips, you know that every little thing matters, so having the chance to store more is fantastic.
Some trundle trays are as big as 1700mm by 800 mm, which means a lot of space under your vehicle. Having four of them installed means having so much more room for anything you need. You can order a custom-made undertray if you have a bigger UTE and get an even better deal.

They provide flawless aerodynamics
When you're driving for a long time, you're spending a lot of gas. Every small detail can cost you hundreds of dollars more when you're filling up the tank. When you're driving a UTE with an additionally installed box on the back, you're limiting your vehicle's aerodynamics, making it waste a lot more gas.
Trundle trays are much better when this is in question. They are placed under the vehicle and 100% aerodynamically incorporated. It means that you're not going to waste any more gas than usual, except for the added weight that will make your car heavier, which will cost the gas consumption.
Placed next to the tires and inside the vehicle, they do not look like an addition to your UTE. They won't cause additional air to be altered, and your vehicle will keep the initially designed line.
Conclusion
These few points explain why undertray or trundle trays are so valuable for everyone's travels. With the right dimensions, you get a lot more space for everything you need on your adventures. They are perfectly incorporated inside the vehicle, causing no extra charges, and you get perfect storage accessibility at all times.
Find the best trundle trays on the market and order one before going on your next adventure. You'll see a vast difference and enjoy your trip more than before.