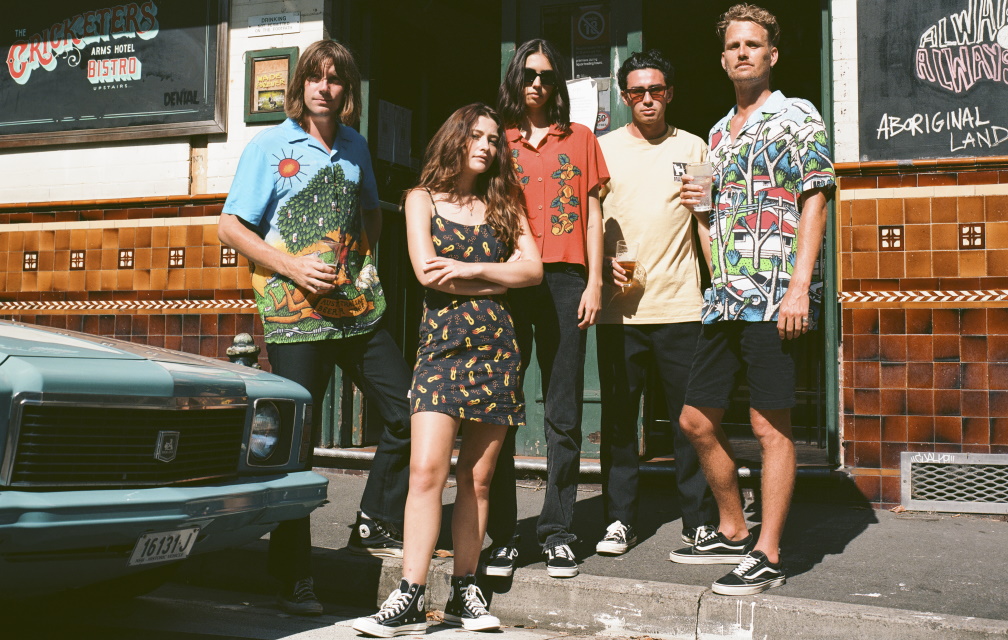 Synonymous with art, surf culture, humour and music, Mambo was born in the '80s and soon became the poster child for the Aussie lifestyle. Propelled into the cultural sphere thanks to their unapologetic style, the brand quickly became one of Australia's most memorable pop-culture movements. 
"Mambo in the '80s and '90s was in a world of its own - played by its own rules and did incredible things in arts, politics, music and with grassroots communities. That's where the brand was born and what it's about," commented Matt Macaulay, Mambo Brand Manager. "Mambo Surf De Luxe lives and breathes that same ethos". 
Known for subversive art, larrikin humour, social commentary and raising money for charitable causes, the brand's art and ethos quickly moved beyond indie scenes and soon became an integral part of mainstream Australian culture, even playing a role in the Sydney Olympics. 
Today, Mambo Surf De Luxe is looking forward to going back to its roots, working again with Reg Mombassa, Dave McKay and new talents such as rising female talent Chloe Kovska and established Mambo Creative Director, Nathan Sheahan. 
Once again, here to support the little guy, the brand is also looking forward to supporting artists and musicians through various initiatives throughout the year. 
Dedicated to going above and beyond best practices, Mambo Surf De Luxe is committed to supporting and working towards a fully sustainable and eco-friendly product. Today, the brand uses certified sustainable fabrics, with eco-friendly tags such as Certified Organically Grown Cotton, EcoVero or Repreve, in the majority of their range.
In addition to environmental practices, sustainability and ethical sourcing, Mambo Surf De Luxe supports people and the community through internal policies and ongoing initiatives such as I-Change - working to support Australian initiatives: Clean The Sea, Restore The Reef & Empower with Literacy. 
Mambo Surf De Luxe is the nostalgic throwback we've been waiting for, offering unisex styles and limited edition Loud Shirts. Mambo Surf De Luxe is available online only via www.mambosurfdeluxe.com.au
THIS IS 100% MAMBO
THIS IS SURF DE LUXE
@MamboSurfDeLuxe // @mambosurfdeluxe