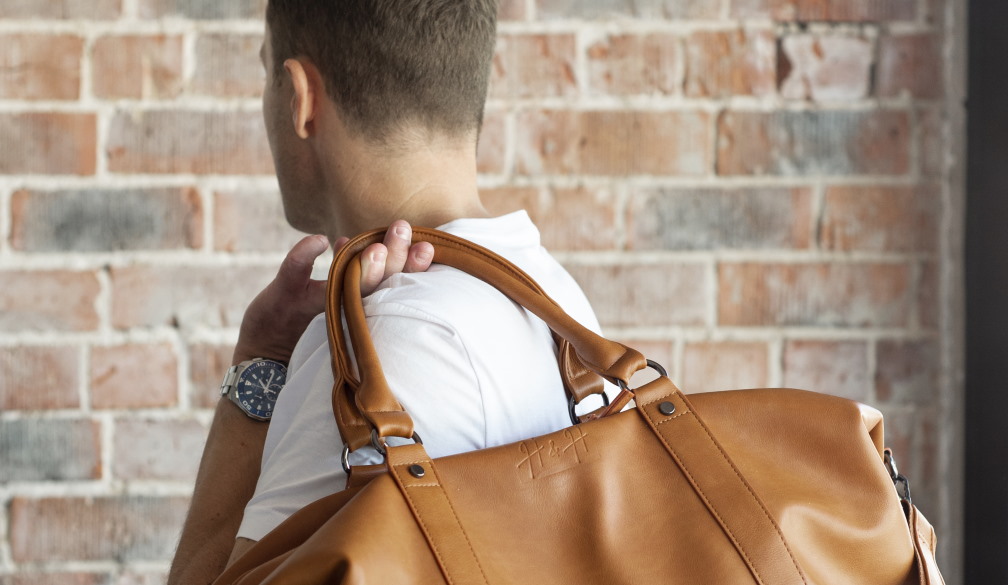 Finally, men can have a the ability to choose gorgeous nappy bags that they can wear, every-day.
They're gorgeous for the stylish man, beautifully designed, super function and perfect for daily travels whether commuting for work, hitting the gym or heading off for holidays. What's more, for dads and dads-to-be, these gorgeous bags double up as a nappy bag, with internal pockets and lining and internal features that are crafted with premium vegan leather and featuring padded and adjustable shoulder straps, these bags are extra comfortable.


These bags are designed with practicality and include additional handles to adjust, lined with exceptional quality water-resistant nylon. The space inside the bag can easily stash all the essentials as it flexes and adjusts with the bag's contents.
The collection includes: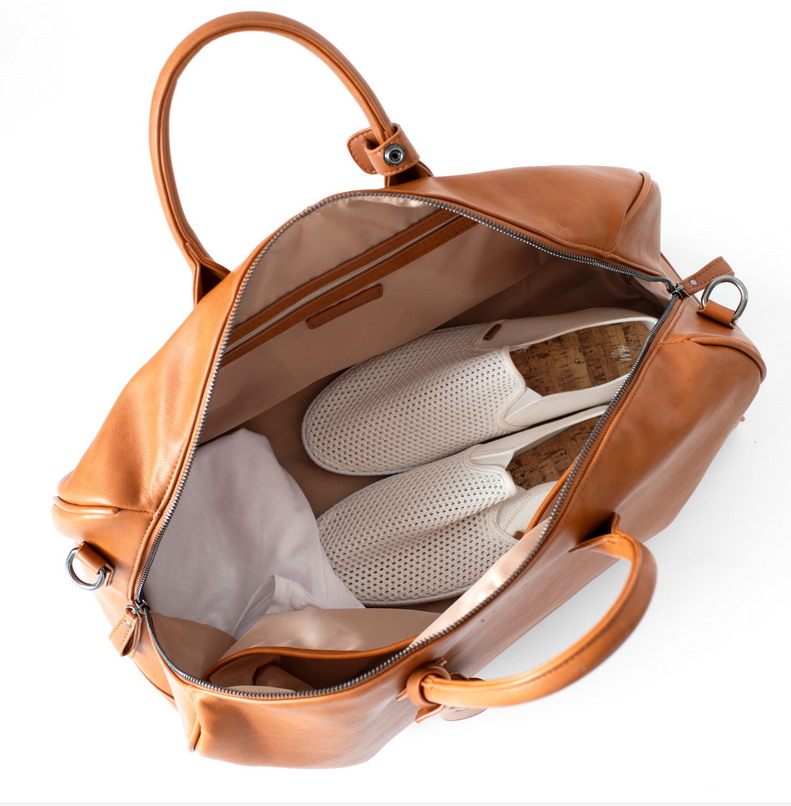 ABOUT HANNAH & HENRY

In less than a year this Start Up is turning over more than $1million dollars.
How it started:
Elaine and her husband were already running another very successful business ( "Hamptons/Coastal" Furniture & Homewares Store in Perth established in 2015) but wanted freedom to travel and see their family in Ireland. Elaine suggested she sell her business and set up an e-commerce business that could be run from anywhere. It just so happens that she was pregnant with her second child and couldn't find a stylish Nappy Bag – from there she has a lightbulb moment what if I made my own?
After some research she thought she may be on to something and I just started to source product & build a website.
Whilst this million + dollar business is running in the background, Elaine balances being a mother and business owner with her two beautiful children Henry (6) and Hannah (1).
'I must say, it is difficult, I eat, sleep & dream about the business and find it so hard to switch off! There's no clear line between work & home and so both become so intertwined I sometimes feel like I'm always working, but I wouldn't have t any other way. I love to be busy and if we get a quiet moment between school runs, sport, day-care and work then I'll probably start on a renovation project around the house!'
Elaine believes that one of the reasons for the success of her business was that when lockdown happened the options/choice people had to go out and browse the shops was taken away and so online store boomed… People still needed Nappy Bags and now they had to buy online but the difference is they now also had more time to research these online companies/products.
The success of the business has also been attributed to  the fact that it focusses on "Mum & Dad" instead of just the newborn baby. 'As a parent myself I found it a hard transitioning to motherhood and the loss of identify and so I've tried to create a Lifestyle Brand for parents so they can still feel like there "pre-baby" self,' she says.



As an extension to the business, Elaine is excited to announce that they are about to launch bags for Dads such as laptop backpacks, duffle bags & weekender bags. They are also developing a whole range of matching "everyday" bags, totes, backpacks for the whole family, my vision is to have H&H as the one stop shop for style conscious parents worldwide. What'smore, they are also extending into the USA.
And the secret to her success?
''My husband will tell you my moto is "done is better than perfect", I'm always telling him that indecision will cost money, I prefer to make quick decisions based on a gut feeling. So for anyone starting out, remember nothing/no one is 100% perfect so the best advice I can give is to just make a start, try your best and if you fail, learn from it, don't dwell on it and start over!'