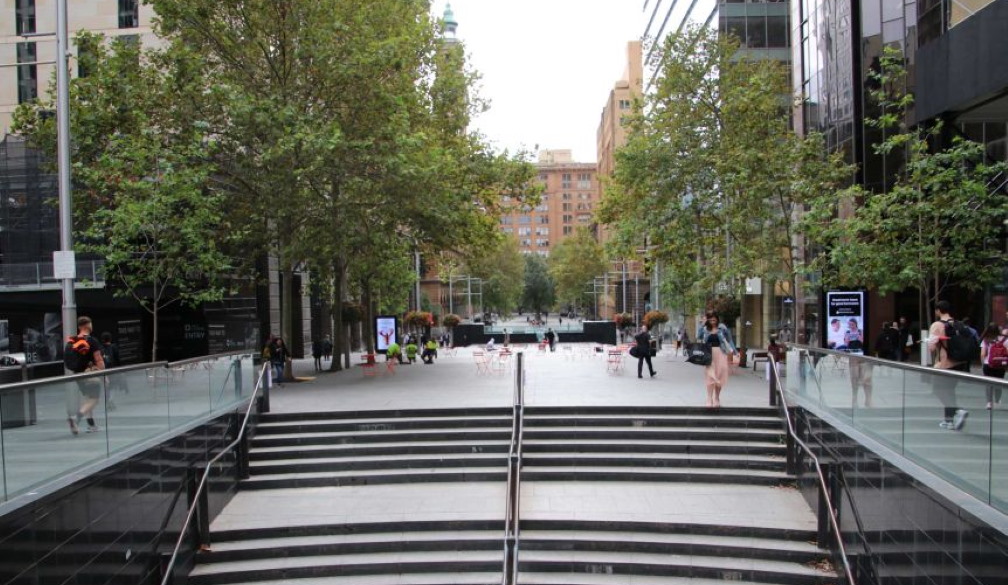 The COVID-19 pandemic has been financially challenging for millions, if not billions, of people around the world. But none more so than for national governments, who have borrowed staggering sums to fight the Coronavirus and help keep their economies afloat. 
Just like businesses, governments have balance sheets and competing priorities for their money. And a new study by investing platform Stockopedia.com, comparing national debt during the pandemic, has revealed which of the world's 36 leading economies have been hit hardest. 
Analysing national debt as a percentage of GDP across the G20 and EU, Australia has seen the 15th highest increase, up over 11 percent when comparing 2019 with 2020 data.
By the end of 2020, Australia's national debt stood at over $764 million AUD, up from $551 billion AUD in 2019 before the pandemic hit the country. To put this into perspective, Australia's national debt is equal to just under $30,000 AUD for every person living in the country.
However, comparatively, Australia's economy hasn't suffered as badly by other G20 countries worldwide thanks to its widely praised tough response to the COVID-19 crisis – one that offers valuable, actionable insights for decision makers elsewhere in the world.
As a result, Australia has experienced lower infection and death rates than many comparable OECD countries and subsequently, the impact on Government borrowing hasn't been as large as in other nations.
Italy has seen the biggest impact on its finances during the COVID-19 pandemic – with this figure up over 25 percent in the final months of 2020 compared to 2019: 
By October 2020, Italy's net national debt stood at €2.4 trillion - an increase from 2.2 trillion in 2019 before the pandemic arrived in Europe. To put this into perspective, that's €39,916 for every person living in Italy (all 60.2 million citizens). 
Italy is one of the European countries worst affected by COVID-19, registering over 2.5 million confirmed cases and over 90,000 deaths since January 2020. Its notoriously fractious coalition government has also been slow to identify public health and economic priorities and allocate resources. What's more, the loss of tourism to the country in 2020 is estimated to have left an economic shortfall of €36 billion. 
While Italy is set to be the main beneficiary of the EU's COVID-19 recovery fund, receiving 28 percent of a total €750bn in grants and loans over the next six years, having the largest national debt as a percentage of GDP is likely to impact the country for decades to come. 
In second place in the study is Spain, another European nation to experience large-scale disruption and restrictions during the past 12 months. Spain has seen an increase of 25.58 percent when calculating national debt as a percentage of GDP and the country's net national debt stood at €1.16 trillion in the final months of 2020, equal to €25,094 per person. 
It comes as a new report by the National Statistics Institute (INE) estimates Spain's economy shrank by 11 percent in 2020, the biggest drop since the civil war in the 1930s.  
With the support of European recovery funds and international tourism expected to kick start again later in 2021, the Spanish government is forecasting a 7.2 percent rebound in GDP this year. However, with spiralling national debts, it will be many more years until the country is able to address the shortfall in its finances. 
The United Kingdom comes in third place in the study, with its national debt as a percentage of GDP growing by 22.75 percent between 2019 and 2020. In 2019, the UK Government's net debt was £1.67 trillion which has since risen to £2.02 trillion – over £30,000 for each of its 67 million citizens. 
The country has the highest death toll in Europe which passed the grim milestone of 100,000 in January and is currently enduring a third national lockdown where residents are asked to stay home. 
Closely following the UK is the United States (+22.73 percent) and Japan (+22.21 percent). According to the study, the IMF is projecting U.S federal debt could be as high as $29 trillion by 2025. That's equal to $86,730 for every person living in the U.S. - estimated to be 337.1 million in four years' time. This means the U.S. is set to become the worst country globally for its amount of national net debt per person. 
Net debt takes into account a country's financial assets like gold, currency and deposits, debt securities, insurance and pensions to give a truer figure of what's owed. Of course, this isn't debt that the public has to pay back; rather, it's a reflection of the financial hole in the national economies that will affect every citizen in one way or another.   
At the other end of the rankings, Bulgaria and Luxembourg have seen the lowest percentage change in national debt compared to GDP, at -0.66 percent and +3.1 percent respectively. Three further European countries – Denmark (+4.4 percent), Sweden (+6 percent) and the Netherlands (+6.5 percent) complete the top five countries in the G20 and EU to see the smallest impact of COVID-19 on their national debt. 
You can explore the full data from the study here.
Ben Hobson, Markets Editor at Stockopedia.com 
"National debt is a reality of the modern world. But few could imagine the impact the COVID-19 pandemic would have on major world economies, as well as smaller nations.  
"While it can be difficult to predict how the situation will change in the coming year, what's certain is that there's a long road ahead for financial recovery, as highlighted by the IMF projects up to 2025. What's clear is that we're likely to see the situation become worse before it gets better."  
Methodology
The latest available data was gathered from the International Monetary Fund's 2020 World Economic Outlook Report. We took the 2019 and 2020 net debt for all the countries provided (both as the national currency and as a percentage of GDP) and used this data to calculate the percentage change between the two years. We also used the population data included in the IMF's report to discover each country's amount of debt per person.  
Study page available here: https://www.stockopedia.com/content/visualising-global-national-debt-and-the-impact-of-covid-19-761169/