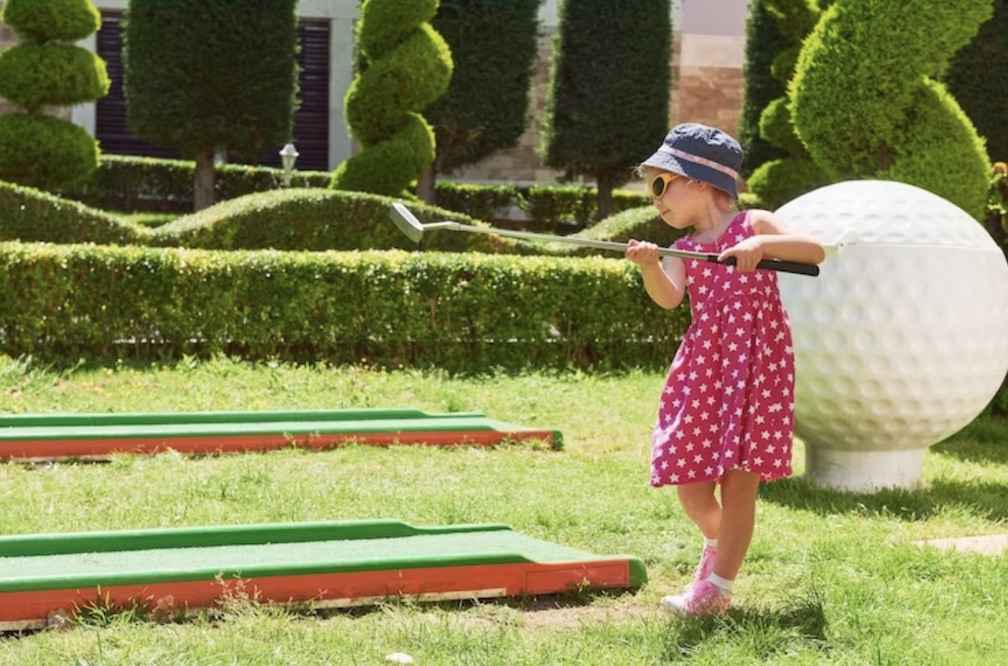 Welcome to the exciting world of mini golf in Perth! Mini golf is a fantastic activity that offers enjoyment for the entire family, regardless of whether you're a beginner or an experienced pro. With mini golf courses scattered throughout the city, Perth offers a diverse range of options for everyone to enjoy. Whether you seek a leisurely game among friends or some friendly competition, Perth has an abundance of mini-golf opportunities to explore. So, prepare to putt your way through 18 holes and have a swingin' good time!
History of Mini Golf in Perth
The love for mini golf in Perth, Australia, dates back to the mid-20th century. During the 1950s, the earliest miniature golf courses in Perth emerged in suburban areas. These courses were relatively simple, often crafted from wood, yet they provided a delightful means for people to relish outdoor recreation.
Over the years, the popularity of mini golf in Perth has surged, leading to the creation of more sophisticated courses. Modern mini golf Perth courses now feature thrilling obstacles like bridges, water features, and sand traps, elevating the excitement beyond the earlier designs. Some of these courses are situated in local parks or entertainment centres, where visitors can pay a fee to enjoy a round or even participate in tournaments hosted by clubs and venues throughout the city.
In addition to traditional mini golf, there's also a growing trend toward crazy golf, an updated version with larger-than-life obstacles such as clowns and windmills that add an extra layer of challenge and excitement to the game. These courses are most commonly found at family entertainment centres that offer food and drinks alongside their mini golf offerings.
The history of mini golf in Perth is intricately intertwined with its recreational culture, offering an excellent way to spend quality time outdoors with friends and family while indulging in some friendly competition.
Popular Mini Golf Courses in Perth
If you're in search of family-friendly fun in Perth, mini golf is an exciting sport that combines entertainment with healthy competition. It provides a great opportunity to bond with friends and family while challenging each other on the putting green. Whether you're a novice or a seasoned pro, Perth boasts several popular mini-golf courses suitable for all.
One of the top choices for mini golf enthusiasts is the Adventure World Putt Putt Course, located at Adventure World theme park in Bibra Lake. This 18-hole course boasts a wide array of challenging obstacles, including waterfalls, windmills, and jungle tunnels. Moreover, the course features 11 themed holes, ranging from pirate ships to dinosaur eggs, guaranteeing hours of enjoyment for all age groups. Plus, after your mini golf round, you can savour other attractions at Adventure World, such as roller coasters and carousels.
Another popular option is Urban Jungle Mini Golf in Canning Vale. This state-of-the-art facility offers two 18-hole courses adorned with realistic scenery and interactive elements, including moving obstacles, sound effects, and even animatronic characters. Urban Jungle also offers glow putt, a special nighttime version where everything lights up, adding a unique twist to your mini golf experience.
Finally, if you're seeking mini golf Perth-style, numerous other courses across the city cater to various preferences and skill levels.
Benefits of Playing Mini Golf
When it comes to leisure activities, few are as enjoyable as a round of mini golf. Whether you're with friends or family, engaging in a competitive game of mini-golf can provide hours of entertainment and numerous benefits. Here are some reasons why everyone should make time for a game of mini-golf.
1) Low barrier to entry: Mini golf is an inclusive sport that anyone can enjoy, regardless of age or athleticism. All you need is basic coordination and knowledge of how to use the club correctly. It's also typically affordable, making it a budget-friendly leisure activity compared to sports like tennis or soccer.
2) Mental stimulation: While mini golf is undeniably fun, it can also be mentally challenging. Players must strategize their shots and plan, which can help keep their minds sharp while enjoying quality time with loved ones.
3) Exercise: Surprisingly, playing mini golf provides a degree of exercise. Swinging the club engages specific arm and core muscles, and walking around the course also contributes to physical activity, making it a well-rounded recreational pursuit.
Tips for Enjoying a Round of Mini Golf
Mini golf is a delightful and engaging game suitable for all ages. To ensure an enjoyable experience, whether you're playing with friends or family, it's essential to familiarize yourself with the basics of the game. Here are some tips for maximizing your enjoyment during a round of mini-golf:
1) Get into the Right Mindset: Approach mini golf with a positive attitude and a lighthearted mindset. It's all about having fun and spending quality time with those around you.
2) Wear Comfortable Clothing: Select comfortable attire that allows freedom of movement, as mini golf involves bending down and reaching up frequently. Supportive shoes are also crucial to prevent accidents or slips on the course.
3) Warm Up Before You Play: As with any physical activity, it's a good idea to do some warm-up exercises before starting your mini-golf game. Take a few practice swings or stretch your arms and legs to prepare your body for action.
4) Don't Take It Too Seriously: Remember that mini golf is meant to be enjoyable, not overly competitive. Avoid putting too much pressure on yourself and focus on having a good time with your companions.
Conclusion
Mini Golf Perth offers an excellent way to have fun with friends and family in a relaxed atmosphere. It provides an inclusive and enjoyable recreational opportunity without the intensity of a regular golf course. With numerous courses spread across the area, finding the perfect mini-golf spot in Perth is easy. Whether you're seeking a competitive challenge or simply aiming for some lighthearted fun, mini golf Perth has something for everyone to relish!