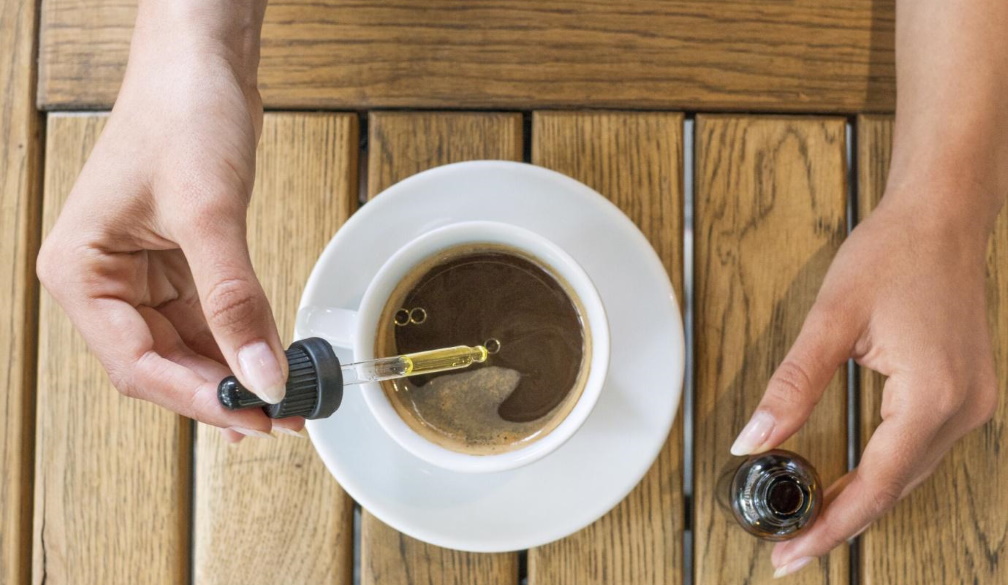 The CBD market has a projected compound annual growth rate of more than 20%. The cannabidiol market has skyrocketed since CBD products became federally legal.
CBD industry growth will continue to improve. Growers and manufacturers alike will make their processes more efficient. Public acceptance will grow.
Where does this interest come from, though, and where is it going? What drives the CBD market?
Don't worry. We'll take a look at what's driving this new health trend.


CBD Industry Growth Causes
Most people's interest in CBD comes from its healing properties. They may suffer from insomnia or chronic pain. These users seek alternatives to conventional medicine.
As CBD products contain little to no THC, they are easier to get than other forms of cannabis. Users may not have a condition that can get them a prescription for medical marijuana. These can still get CBD over the counter, making it an attractive choice.


Pandemic Problems
While the long-term forecast for CBD remains strong, the COVID-19 pandemic damaged the market in 2020. Pandemic restrictions hurt both brick-and-mortar stores and their supply chains. As a result, sales declined by about six percent.
As the pandemic eases, expect these trends to reverse. The pandemic may encourage people to explore alternative medicine and take more interest in their health. This could serve as a counterweight to the damage to the market.


Online Sales
About half of CBD consumer spending happens online, and this segment of the market will most likely keep growing. Online retail avoids some of the pitfalls of local retail. Companies don't need to maintain stock at specific locations or distribute products.
These benefits help CBD more than other products due to the relative infancy of the market. Consumers don't know what they want yet.


Market Segments
Most CBD users come from the Millennial or Generation X age cohorts. Most learn about it from friends and acquaintances.
Readily available information on effects and dosage could help increase usage across the board. Many users don't know where to get clear information on CBD.


International Markets
While CBD's popularity has grown in many regions, some countries have seen more growth than others.
The current strongest market for CBD remains in North America, due to permissive cannabis laws. Existing North American restrictions were eased during the 2014 and 2018 Farm Acts. The rest of the regulatory infrastructure has had to play catch-up.
China may also play a major role in the growth of the international cannabis industry. China already produces more than half of the world's hemp and has begun cultivating strains optimized for cannabidiol extraction. While this won't shut out North American growers, the landscape of cannabidiol production remains set for a shakeup.
Australia's aging population and easing regulatory burdens make it a major potential player in the future of CBD as well. It still has some restrictions to relax. Once it does, though, it should be able to expand its already large footprint in the Asia-Pacific region.
Not all regions have legalized the growth of cannabis. Many Asian and African nations have no push for legalization at all, leaving these markets closed for the foreseeable future.


Other Regulatory Burdens
Some regulatory issues with CBD keep the market from growing at its full potential. If the regulatory burden of manufacturing CBD products were lowered, more products would become available. Manufacturers can also address this by improving their processes.
Due to the need for strict control of the amount of THC in cannabidiol products, for instance, CBD products require extensive testing. Batches that do not adhere to the requirements for maximum trace THC cannot be sold.


Product Diversification
The most common CBD products remain the oils and tinctures seen on many store shelves. More products have become available over time. People have experimented with the best CBD administration methods.
Food occupies a contentious area. While CBD-infused foods, gummies, and drinks have earned popularity with consumers, they run afoul of food additive law in some areas. If laws were to change, such as by recognizing cannabidiol as a food additive, the market for these products could grow further.
Cosmetics and personal care products have also managed to make a splash in the CBD world. The anti-inflammatory properties of CBD synergize well with skincare. Likewise, the subtle encouragement of healing makes it attractive for wound and scar care.


Prescription CBD
In the United States and Europe, cannabidiol-based medications have entered trial or passed approval for some conditions. Epidiolex, a drug that treats Dravet syndrome seizures, earned its approval in 2018.
This approval has increased interest in cannabidiol and related compounds among pharmaceutical companies. While this would drive B2B sales first and foremost, it would still contribute strongly to the growth of the industry. More organizations buying CBD Biomass means more money moving around.


Experimentation With Other Hemp Derivatives
While cannabidiol has earned its place as the best-known, most-explored cannabis derivative, manufacturers have begun exploring the potential of other cannabinoids as well. Cannabigerol, another part of the hemp plant, has started to find its way into supplements as well.
As growers and manufacturers experiment with cannabis, expect more alternatives to CBD.


CBD: One to Watch, but Watch Carefully
Cannabis markets will change as the regulatory landscape changes. While changes in markets like North America, China, and Australia will have the largest effects, these markets intertwine.
In the near term, CBD industry growth looks good. The market could well quadruple within the next few years if current trends continue.
Looking for more hot markets? Check out our business section for more articles.