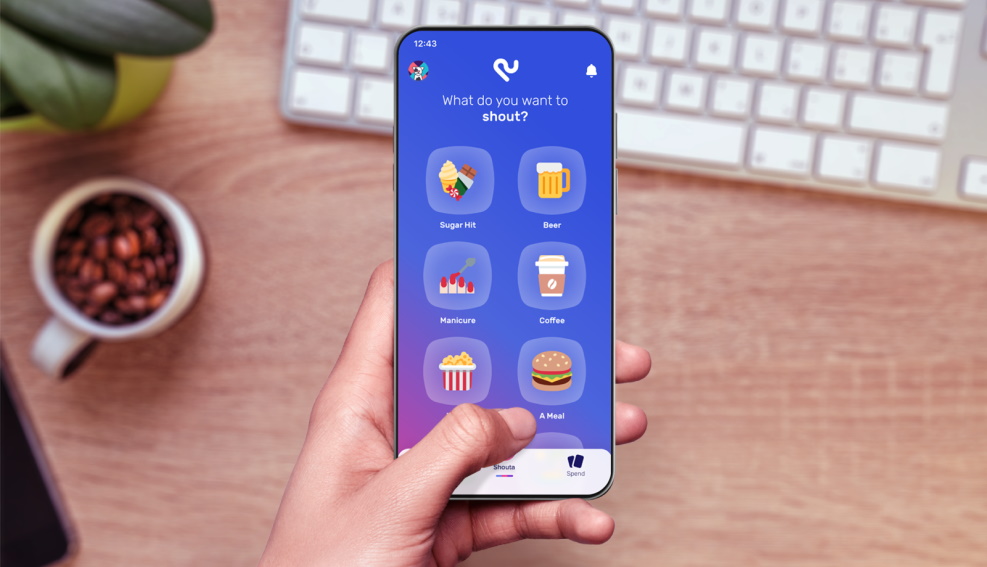 'SHOUT' DAD A FATHER'S DAY GIFT WITHOUT EVEN LEAVING THE COUCH


New-age gifting has arrived thanks to digital nano-gifting app, Shouta
Ever dreamt of a quick, convenient, stress-free, and economically friendly Father's Day gifting option? Well, the team at Shouta have answered your prayers with their digital nano-gifting app which makes last-minute and interstate gifting a breeze.
You can now let Dad know you're thinking of him in a thoughtful and customisable way, without even leaving the couch. Shouta is the perfect app for those on the hunt for last-minute gift ideas, or family members who are separated by state borders and lockdowns this Father's Day.
Through Shouta, you can digitally 'Shout' your Dad gifts straight from your smartphone. Instead of physical gifts or gift vouchers, the Shoutee (a.k.a your beloved Dad) will receive a link to a digital, prepaid Shouta Mastercard. The reloadable card can be spent on the specific Shout the gift giver has chosen, or Dad can go rogue and once added to his Apple Pay or Google Pay wallet, he can shop online or tap and pay for anything he'd like!

Shouta Father's Day Gift Guide

Beer - Wish you could grab a beer with Dad this Father's Day but lockdowns are keeping you apart? Let him know you're thinking of him with a digital beer Shout.

Quarancino - Shouta's limited-edition lockdown-inspired Quarancino Shout is the perfect gift for the coffee-loving Father figure in your life.

Sugar Hit - Does your Dad have a sweet tooth? If so, the Sugar Hit Shout will be right up his alley.

Choose What You Want - The Shouta app also lets you customise your own Shouts. So, if your Dad has a hankering for DIY projects, you can create him a Tool Shout. Or, if he's a hard person to buy for, why not digitally Shout him a classic Socks & Jocks combo? Customised Shouts are only limited by your imagination, so let your mind run wild!
All Shouts have suggested monetary amounts allocated to them, but if you're looking to save cash this Father's Day, you can also send a Shout for as little as $5!
Download it for free in app stores and at www.shouta.co
About Shouta
Shouta App launched in December 2020 by Co-founders Carly Shamgar and Nick Redwood. Shouta allows users to instantly gift anyone in their phone contacts, by sending them a link to a digital, prepaid Shouta Mastercard. The reloadable card can be spent on the specific Shout the gift-giver has chosen, like a coffee, or on any item the recipient desires. The Shout is customised with a personal message and image from the gifter, creating a unique digital gesture to let someone know you're thinking of them. Shouta is free to download in app stores and at www.shouta.co