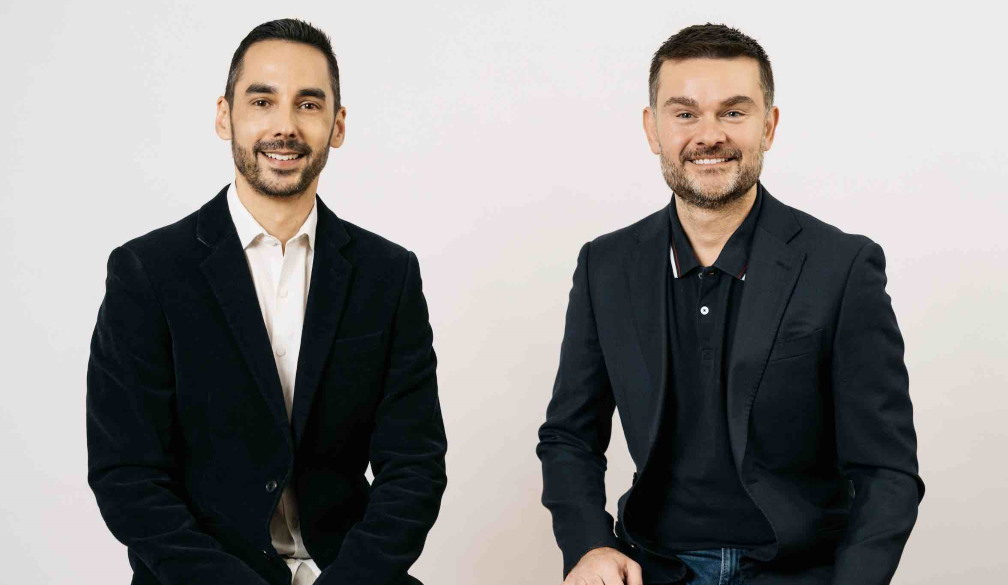 Zoom calls forced men to take a good look at their skin prompting many to shrug off past stigmas associated with beauty routines and embrace skincare products to make them look and feel better. 
"Australian men are turning their backs on masculine stereotypes and prioritising a healthy natural appearance even if it means using a moisturiser with cosmetics in it after they've cleansed," said Ewan Munro Belsey, co-founder of Tony & Munro fusion cosmetics. 
"Sales were slow at the start of the pandemic but since March last year sales have tripled showing male skincare is changing and with fusion now in the mix, it's about to boom." 
"Thirty years ago, men wouldn't wear fragrance apart from Old Spice, now it's a multi-billion dollar market and it's the same with haircare – 20 years ago men wouldn't wear anything but Brylcreem – now they're into wax, gels, fudge and more. Ten years ago, men wouldn't even wear moisturiser but that's all changed."
"Traditional barber shops are even making a comeback but with an emphasis on skincare as well as manscaping." 
"Demand has skyrocketed for our three-step routine – the 01 Revive Hydrating Eye Gel, 02 Correcting Concealer and 03 Renew Nourishing BB Cream For Men and as a result of feedback from customers, the fourth addition to the range, the 00 Shine Control Moisturiser and Primer, launching this week.
"It hydrates and primes skin, reducing fine lines, reducing oil and allowing shine control whilst smoothing pores to give a radiant matte finish, and can be used alone or before the other products in the range."
"Like its other stablemates, the 00 Shine Control Moisturiser and Primer – the products are given the 00-03 labelling due to the order Tony & Munro recommend they should be used in – is recyclable, vegan and cruelty-free, with sustainably sourced ingredients such as argan oil, aloe extract, calendula flower extract, camellia (white tea) leaf extract and hyaluronic acid."
"Men here in Australia are under-serviced in this market, while across Asia and Europe men have been using fusion cosmetics – cosmetic-blended skincare – for decades."
"It's refreshing to see an overall cultural shift in Australia, and the masculine toxicity is starting to break down, with perceptions around sexuality changing."
"Men are allowed to be blokey blokes or whomever they want to be and because of changes in schools and society, it's very much 'be who you want to be', and we see that in our customers – from tradies, to models, to everyday men, we get feedback from all of them."
About Tony & Munro
Tony & Munro is Australia's first-of-its-kind Fusion Cosmetics – skincare that looks good, specifically for men, whose skin is about 25% thicker and generally oiler than women's. The brand has a zero-tolerance approach to bullying, and donates 5% of profit to the Alannah & Madeline Foundation, which tackles bullying in schools and communities through a process of developing and implementing change.