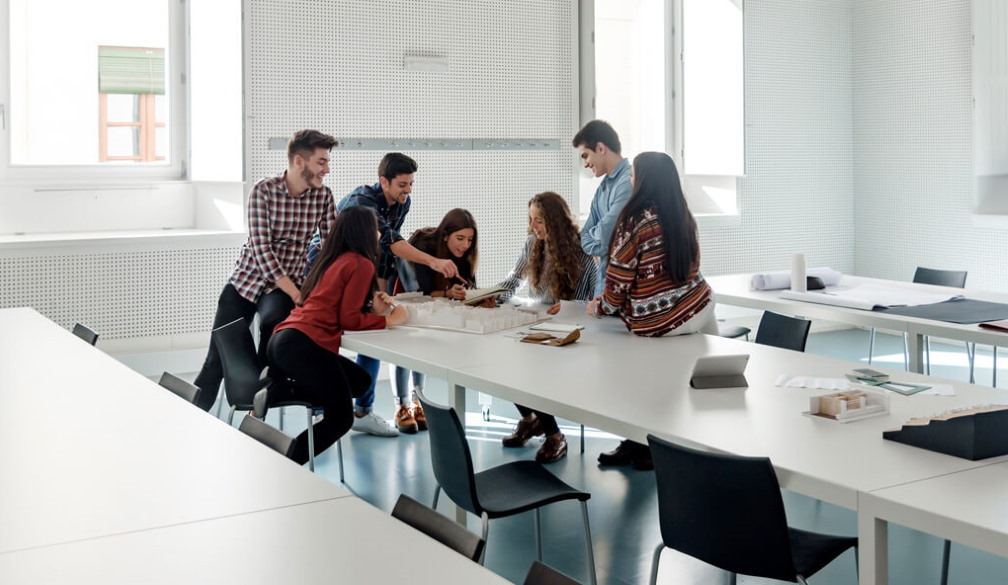 MELBOURNE, AUSTRALIA – Emerging edtech leader
FourthRev
has closed its seed fundraising round at A$4.16m (US$3.2m) as the Melbourne-founded start-up sets its sights on global expansion.
Education industry experts Omar de Silva and Jack Hylands founded FourthRev in 2019 to address the
$11 trillion global digital skills gap
. de Silva and Hylands have previously worked in founder and executive roles across the Online Program Management (OPM), bootcamp and higher education sectors.
The fundraising round was led by Reach Capital, a US-based education specialist VC whose portfolio includes educational trailblazers Handshake, Class Dojo and Outschool. Existing investors Emerge Education returned for the seed round, alongside Dunce Capital. Alongside top VC firms, FourthRev has secured backing from a number of notable Angel investors including US education executive Craig Pines and Charlie Songhurst, former Head of Corporate Strategy at Microsoft.
An explosion in demand for online learning during 2020 and the participation of education heavyweight Reach Capital means FourthRev brought forward its seed round funding. FourthRev's pre-seed fundraising round closed at A$800,000 in February 2020.
The funds raised will primarily be used to develop FourthRev's world-class online learning platform and to double the size of the global team, which is currently 35-strong. The start-up is looking to expand operations across the three key markets in which the edtech entered last year: Australia, the US and the UK.
FourthRev has kicked off its recruitment program with the appointment of the former Partnerships Director at FutureLearn, Mark Lester, as its Managing Director – University and Education Partnerships. "Mark will play an integral role in growing FourthRev's partnership ecosystem and providing even greater support to universities looking to connect learners to jobs in the digital economy," announced de Silva.
Shauntel Garvey, General Partner at Reach Capital, said, "We believe work-integrated learning solutions like FourthRev are the future and will continue to gain traction as learners seek experiences that combine academic learning with in-demand skills. We are thrilled to support FourthRev's timely expansion into the US to provide pathways to a growing number of tech jobs.  "
"We look forward to partnering with de Silva and Hylands, whose global networks and experience across education and technology make them uniquely positioned to bridge the gap between higher education and industry."
Jan Lynn-Matern, founder and partner of Emerge Education, added, "We strongly believe that the widening gap between higher education and industry cannot be solved unless we rapidly scale the breadth and depth of employer-university collaboration. FourthRev is creating a new education category at the intersection of these two stakeholder groups that has the potential to achieve this. We're very excited to be doubling down on our investment and supporting the management team to the next step."
Speaking on the round, Australian-based co-founder of FourthRev, Omar de Silva said, "The quality of the investors who are supporting FourthRev, especially Emerge Education and Reach Capital who have backed leading innovators in our industry, confirms that our vision – for learning experiences which combine the very best of industry-aligned capability development and the unique value of leading universities – has a strong place in the global future of higher education."
In less than two years, de Silva and Hylands have formed partnerships with many of the world's biggest tech companies, including AWS, GitHub and Tableau, and top universities to create learning experiences that offer a direct pathway to qualifications and employment in the digital economy.
FourthRev courses are currently available via 11 higher educational providers worldwide, including RMIT, University of Canberra and University of California, Irvine. The start-up is in conversation with a further 20 organisations, with plans to double the number of higher education partners in the next 12-18 months.
FourthRev courses are specialised to serve the digital economy, where
job capacity is projected to grow by 149m from 2020-2025
. Despite being a booming area for employment, there are serious concerns at a domestic and international level on the ability to fill jobs with quality candidates. 67 per cent of large global employers, including those FourthRev is in partnership with, are
struggling to fill open jobs
.
de Silva added, "FourthRev exists to create meaningful job and career outcomes for students and lifelong learners in the digital economy. Our background in online learning and holistic capability development, together with our partnerships with the world's leading technology companies and universities, provides us the chance to play an impactful role in closing the digital skills gap across the globe.
"It's our hope that through our unique global partnerships and our world-class online learning experiences, we can foster social and economic value around the globe."