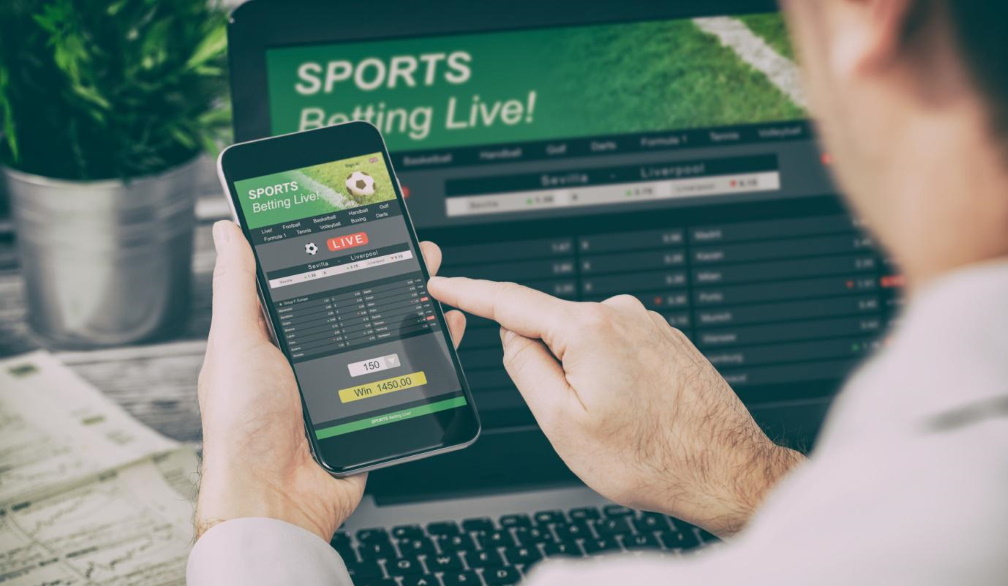 Did sports betting just become legalized in your state? If it did, you might be thinking about throwing your hat into the ring and giving this sports gambling thing a try.


Betting on sports can make watching them so much more exciting. It can also help you to put some extra money into your pockets if you know how to gamble right.


Today, we're going to go over some basic betting 101 tips and tricks with you. They should make it possible for you to get your sports betting career off to a great start.


Read through our sports gambling 101 tips and tricks below and then start putting them to good use. You might be surprised to see how well they'll work for you.


Start by Signing Up for an Account at the Best Online Sportsbook


Before you can begin betting on sports, you're going to need to find a place to bet on them. This will require you to sign up for a sports betting account at an online sportsbook.


Ideally, you should search for an online sportsbook that is going to provide you with a whole host of bonuses right from the start. This will allow you to get your feet wet in the sports gambling world without losing any of your own money.


Figure Out Which Specific Sports You're Going to Bet On


Once you have an active account with an online sportsbook, you should try to decide which sports you're actually going to bet on. Believe it or not, you can bet on pretty much any sports that you want in this day and age.


This obviously includes sports like NFL football and NBA basketball. But it also includes more obscure sports like cricket, rugby, and, yes, even table tennis.


You shouldn't be shy about betting on obscure sports if you know a lot about them. But at the same time, you should always stick to the sports you know when betting on sports. It'll give you a much better chance to turn a profit while doing it.


Learn About the Different Types of Sports Bets You Can Place


After you know which sports you're going to bet on, you should take some time to educate yourself about all the different types of sports bets that you can place. These days, there are literally dozens of types of sports bets that will be available to you.


Some of your sports betting options will include:
* Moneyline bets

* Point spread bets

* Total bets

* Parlay bets

* Teaser bets

* Prop bets

* And more!
More often than not, sports betting beginners will typically go with moneyline bets or point spread bets. But you're free to spread your wings and make any kinds of bets that you would like.


Come Up With a Sports Betting Bankroll for Yourself


How much money do you want to devote to sports betting? This is a very important question that you'll want to ask yourself.


If you're not careful about how much you're spending on sports betting, it's easy to get carried away. It's why you should come up with a sports betting bankroll for yourself and commit to keeping to it.


You should use your sports betting bankroll to determine how much money you'll wager on individual bets. Each bet that you make should represent a small fraction of your total bankroll.


Get Into the Habit of Doing Your Research Before Betting on Sports


One thing that people don't always realize about sports betting is that it calls for you to do a lot of research if you're going to be successful at it. You can't just bet on games on a whim and expect to win money over the long run.


Betting 101 says that you'll need to do your homework on each and every bet that you make. You should dig into matchups between different teams and see what you can find out about them. You should then use whatever it is that you're able to learn to your advantage when placing sports bets.


Keep Track of Your Sports Betting Wins and Losses and Learn From Them


From the moment that you start betting on sports, you should always keep a close eye on your wins and losses. It would be a good idea to write down every bet that you make so that you can see how many bets you're winning over time versus how many you're losing.


You can learn a whole lot about your betting style by monitoring your bets closely. You might be able to tinker with the approach that you're taking to sports betting by picking up on patterns related to your bets.


Make Sure You're Always Having a Good Time Betting on Sports


At the end of the day, there are very few people who make thousands of dollars every year simply by betting on sports. For most people, sports betting is simply a way to blow off some steam while having a good time.


You shouldn't ever lose sight of this! If sports betting ever starts to stress you out more than it should, it might mean that you need to take a break from it. It'll help you to regroup so that you can get back to winning again when you resume placing sports bets.


These Sports Betting 101 Tips and Tricks Should Have You Winning Money in No Time


Now that you know a little bit more about sports betting and all that it entails, you should get out there and start placing sports bets now. Just make sure that you keep all of the sports betting 101 tips and tricks found here in mind while you do.


These tips and tricks will have you winning money in a hurry. They'll also allow you to have so much more fun than you would have otherwise.


Look for additional sports betting tips and tricks by browsing through all of the other articles posted on our blog.